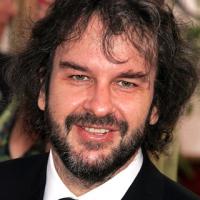 Several reports are coming in that filming for The Hobbit will be delayed from the original estimate of March 2010 to mid-summer 2010, possibly July. The German site, moviereporter.net, reports that, as part of an interview regarding The Lovely Bones,  PJ estimates filming will begin towards the middle of next year:
"We're currently working on the second script which we hope to have completed by the end of this year or beginning of next.  When the scripts are completed, we can begin with the exact calculation of the necessary budget.  We hope to start filming in the middle of next year. However, we've received no green light from the studio yet."  (- translated from German – read the original quote here).
PJ didn't elaborate on whether this will affect the proposed release dates of December 2011 and 2012. More than two years elapsed between the start of filming for The Lord of the Rings movies in October, 1999, and the release of The Lord of the Rings: The Fellowship of the Ring in December 2001. However, they are only tackling two films this time, plus the previous movies provide them a head-start on on a number of pre-production items such as some of the set and location designs (Bag End, Rivendell). This is sure to cause quite a bit of buzz! Be sure to join in the discussion in our Barliman's Chat or our Hobbit Movie message board.