It was the most expensive stage show to date when it opened in Toronto in 2006; but after just one brief year in London, The Lord of the Rings musical closed in July 2008. Now it is being revived, at a small theatre in Berkshire, UK.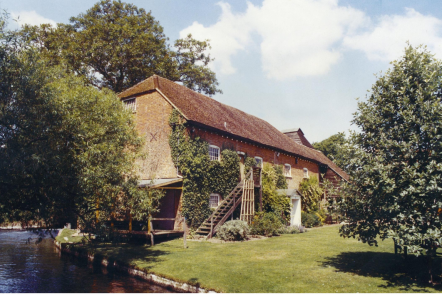 The Watermill Theatre, near Newbury in Berkshire, will present an immersive, partially outdoor production of the musical this summer. Their website states that it will be a 'brand new intimate production'; it will of necessity be massively scaled down from the $25million West End production. Even if the Watermill Theatre had the budget, they don't have the space which the Theatre Royal Drury Lane production required. The Watermill Theatre's website tells us, 'Bursting out of the theatre and into the Watermill gardens, be immersed in the magical landscape of Tolkien and join an ensemble cast and large-scale puppets on an epic journey celebrating the power of friendship and common goodness to conquer unimaginable evil.'
It's exciting to think that the work will be seen by more people than were able to see it during those brief two years in Toronto and London. It's not the first attempt to revive this musical; back in 2013, Playbill announced a world tour, planned for 2015 and starting in New Zealand, but nothing more was heard. This time, however, the dates are set (July 25 – Oct 15 this year), and tickets go on sale later this month.