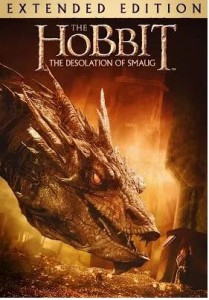 Whether you love Peter Jackson's The Hobbit movie trilogy, or love to hate it, it includes some iconic moments from J.R.R. Tolkien's stories that are truly exceptional. So says movie writer Max Farrow in this article we found at moviepilot.com:
"As we all know, Peter Jackson's lauded adaptation of The Lord of the Rings trilogy went on to win many Oscars, yet his efforts with The Hobbit were met with a comparatively mixed response.
Yet even if you despise The Hobbit trilogy as much as orcs hate elves, you can't deny that in the series' seven hour run-time, there are some precious moments of movie magic. Glittering brightly like the jewels of Erebor, some scenes in this series really are a cut above the rest."
As it turns out, many of Max's 15 favorite scenes are among my own, including Gandalf's first encounter with Bilbo at Bag End, to Bilbo naming his sword Sting, and the amazing depiction of Smaug. How about you? What are your favorite moments from The Hobbit movies? Do you agree with Max's list? Let us know!