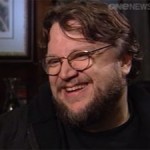 As was predicted last week, the legal rumblings between the Tolkien Estate and New Line have come to an end and the path is now clear for 'The Hobbit' film(s). Here's the official press release:
The Tolkien Trust (a UK registered charity), New Line Cinema, and HarperCollins Publishers Ltd. have resolved the lawsuit relating to the "Lord of the Rings" films.
The claim was filed in February of last year. HarperCollins Publishers Ltd. and the trustees of the JRR Tolkien Estate were co-plaintiffs in the claim, which concerned plaintiffs' participation interest in the "Lord of the Rings" films released between 2001 and 2003. The precise terms of the settlement are confidential.
Continue reading "Reuters: The Tolkien Trust, New Line Cinema and HarperCollins Settle 'Lord of the Rings' Lawsuit"