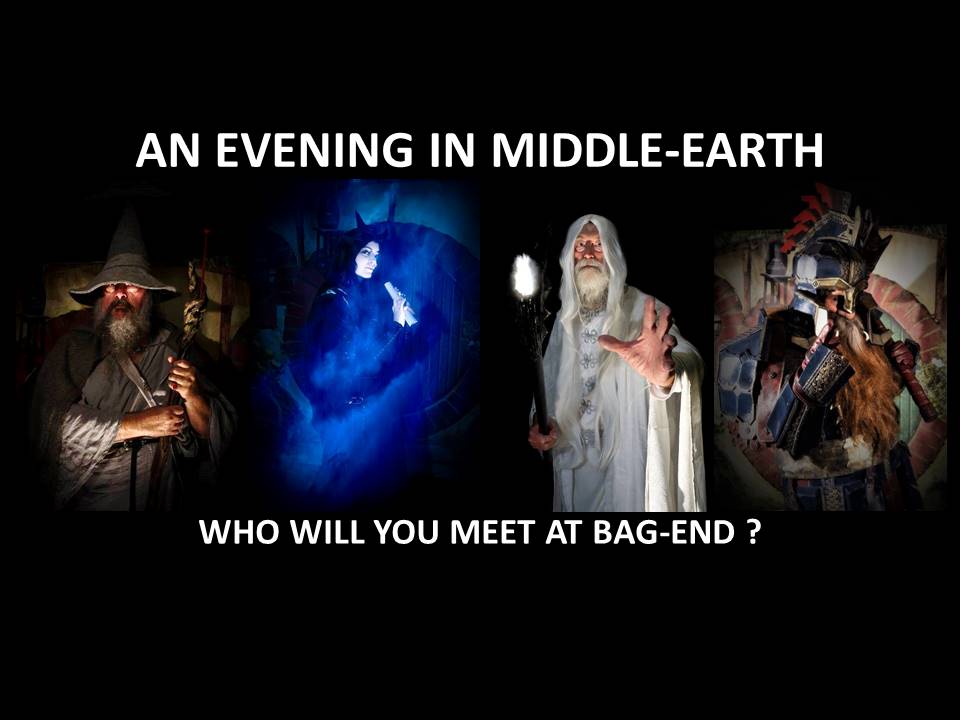 An Evening in Middle-earth Charity Dinner Dance
June 1st, 6:00 p.m. Gaythorne Bowls and Sporting Club, Brisbane, Queensland.
Join Hobbits and Friends at Brisbane's biggest and best Hobbit Party – "An Evening in Middle-earth" hosted by The Brisbane Tolkien Fellowship.
This will be the most memorable night of entertainment, humour, music, dancing and fine foods for all your family and friends.
On arrival at the venue enter into a decorated banquet hall of Middle-earth. Each table will be decorated as a Middle-earth location. You and your party can pre-nominate which table to sit at. Choose from one of the realms of Hobbits, Elves, Dwarves, Men or Orcs.
During the Evening have your photo taken at Bag End with Hobbits, Wizards, Dwarves and Elves.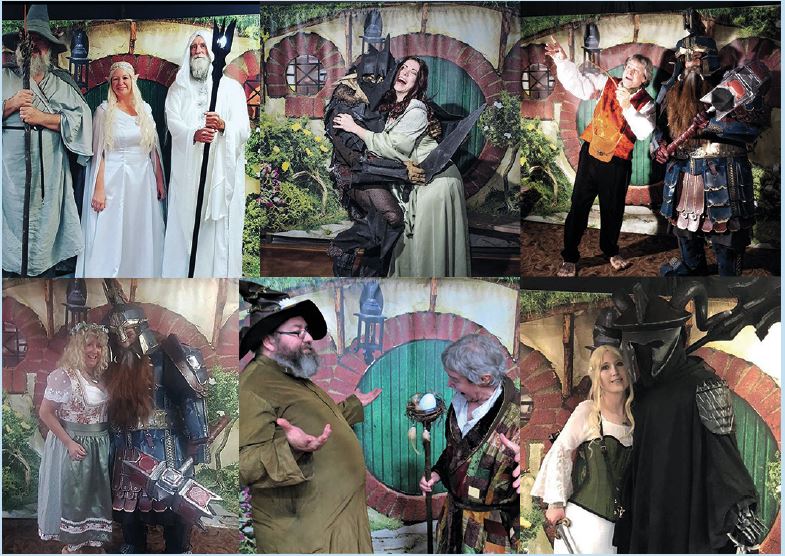 Smaug's Treasure Hoard will be on display, complete with a large Dragon Cake surrounded by treasures which will later in the Evening be shared with all guests.
Leanne our Hobbit Chef will prepare a wonderful buffet meal, including many dishes especially cooked for a traditional Hobbit Feast. Leanne adds, "all you can eat".
Our night's music includes Middle-earth favourites, Hobbit music and dance music after dinner and formalities.
This is a Charity Event in support of The Pyjama Foundation, with donated prizes from companies and individual donors from here and overseas. There will be raffles, door prizes, numerous spot prizes, and costume prizes. During the night those in costumes will be invited to parade before guests and a number of prizes will be awarded to the finest and best costumes on display.
All children 12 and under in attendance will receive a small gift from The Hobbit Sack.
Tickets: Adults $60; Children 12 and under $30.
At Event Brite: https://www.eventbrite.com/e/an-evening-in-middle-earth-tickets-54914060433?aff=ebdssbdestsearch