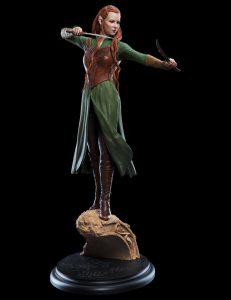 Good news is never late. It arrives precisely when means to. If you've been following our friends from Weta then you know the last little bit has had some very cool news for collectors. One of the most popular statues from The Hobbit line came from the character of Tauriel. She sold out pretty quickly and on the secondary market can come at a pretty high price. Fans have been asking for a new statue of the character, and that wish has finally been granted. You can grab the new Tauriel for $349, which is a fair amount under the price on ebay. She comes with an edition size of only 800 pieces so she's likely to not be around too long, and you can expect her to land in your collection in March of next year.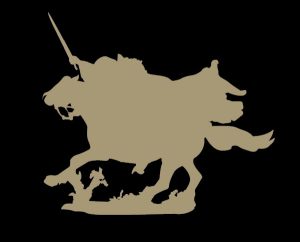 If you're a fan of the Mini Epics line then you're going to love this announcement. Fans can now add the Witch-king in his Morgul Lord attire to the ever growing Mini Epics collections we all have. He looks very cool and, as usual, comes in with a great price of $29. You have until middle of next year to have the money ready, but waiting will be hard based on how cool he looks.
Teased in Weta's most recent newsletter, fans got a image of a new potential rider statue. Based on the image and some investigating, it looks like we may be getting a new Ringwraith on Steed statue, which would be amazing as the original one is long sold out. As soon as we know we'll let you all know!
The final bit of news is Weta has started its 12 days of Weta. This great little event allows fans to look for hidden Weta items in various pictures on their website for a chance to win those items. We're already on day two so get those guesses in!