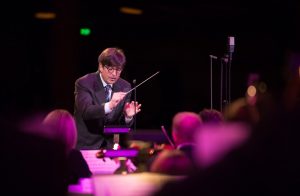 Composer Thomas Newman will write the music to Finnish director Dome Karukoski's upcoming biopic Tolkien, according to Film Music Reporter.
Newman, a multiple Oscar nominee, has written the music for such films as The Shawshank Redemption, American Beauty, The Green Mile, Finding Nemo and Skyfall.
Tolkien is set to be released in 2019 by Fox Searchlight Pictures and stars Nicholas Hoult as the beloved author and Lily Collins as his wife Edith. It will chronicle Tolkien's early years, from school to World War I – during which time Middle-earth begins to take shape.