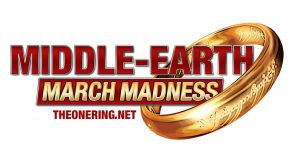 If you haven't yet voted in Round 2 of TheOneRing.net's March Madness competition, now is the time to do so! This round is producing some VERY interesting results among the 32 remaining contestants. Neck-and-neck battles currently include:
In the Movies Only division, the lovely Tauriel has a narrow lead over Sebastian the Hedgehog. Can elvish archery prowess win out over sheet unadulterated cuteness?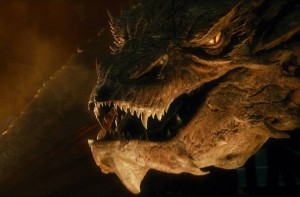 In the Movies and Books division there are currently two contests that are too close to call: Smaug vs. Sauron and Bilbo vs. Faramir. Fire is sure to be involved in the  battle between the two Middle-earth arch-villains: the wily dragon Smaug and the Dark Lord Sauron. Could the fact that today is March 25, the day of Sauron's defeat in The Return of the King give Smaug a slight edge, or might Sauron's victory be guaranteed by knowledge of the bare spot on Smaug's breast? How does one chose between two of Middle-earth's most virtuous heroes: Bilbo and Faramir? Can Faramir's Gondorian armour withstand a blow from Sting?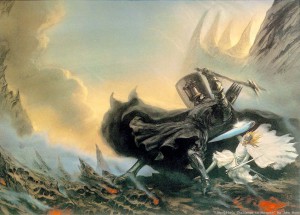 The Wider Mythos division has another close contest in the works between evil incarnate, Morgoth, and the mighty Varda, queen of the Valar. In The Silmarillion, it took all of the might of the Valar to defeat Morgoth. Can Varda do it on her own? Can the light defeat the darkness one more time? It's up to you to decide! Round 2 voting is open until 10:00 p.m. EST tonight. Go here to vote, and join us in deciding these, and other great battles going on right now.