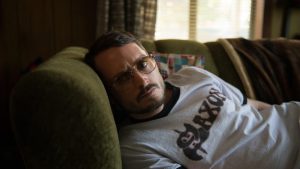 Elijah Wood's film "I don't feel at home in this world anymore," won the Sundance Grand Jury prize in the U.S. Dramatic competition at the just concluded 2017 festival.
It was one of 16 films in the category that included "Crown Hights" that won the Audience Award.
The film is summarized like this:
Ruth, a depressed nursing assistant, returns from work to find dog shit on her lawn and her house burglarized, the thief having made off with her silverware and laptop. Losing faith in the police (and possibly humanity as a whole), Ruth starts her own investigation, joining forces with her erratic neighbor–and dog shit culprit–Tony. Upon locating the laptop, they trace it back to a consignment store, leading them to a gang of degenerate criminals and a dangerous, bizarre underworld where they're way out of their depth.
Macon Blair's outstanding debut feature has an exuberant storytelling style that's full of personality, visual inventiveness, idiosyncratic characters, and wildly unpredictable turns. Its dark tone, deadpan humor, and increasingly blood-soaked foray into a twisted moral universe evoke the Coen brothers, but most captivating is the deeply unsettling journey it takes Ruth on, through human vulnerability and escalating violence. Once brought to tears by the notion of an infinite universe, her quest isn't for her laptop, but for a way of processing a world that no longer makes sense to her.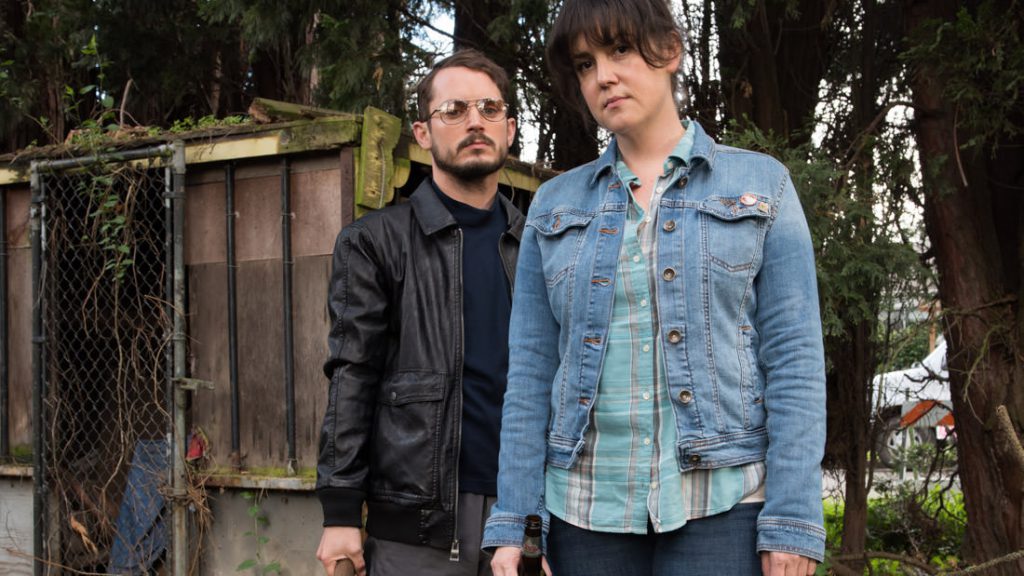 On the same night, last year's big Middle-earth alumni film of Sundance 2016, "Captain Fantastic" featured Viggo Mortensen and the cast appeared at the screen actor's guild where it was nominated but didn't win. For that film TheOneRing was able to talk with Mortensen about the film, but despite repeated efforts, had no luck speaking with Wood for his film.
But, Wood wasn't the only Middle-earth actor to show up in a film at this year's Sundance. Actor Stephen Hunter, who played Bombur in the three films based on "The Hobbit," appeared in Australian thriller "The Killing Ground." The film received a warm reception and has a good chance to be seen in theaters. I saw it and think it's a gripping thriller that handles its violence well. It deserves to be seen but will disturb some because of its violence.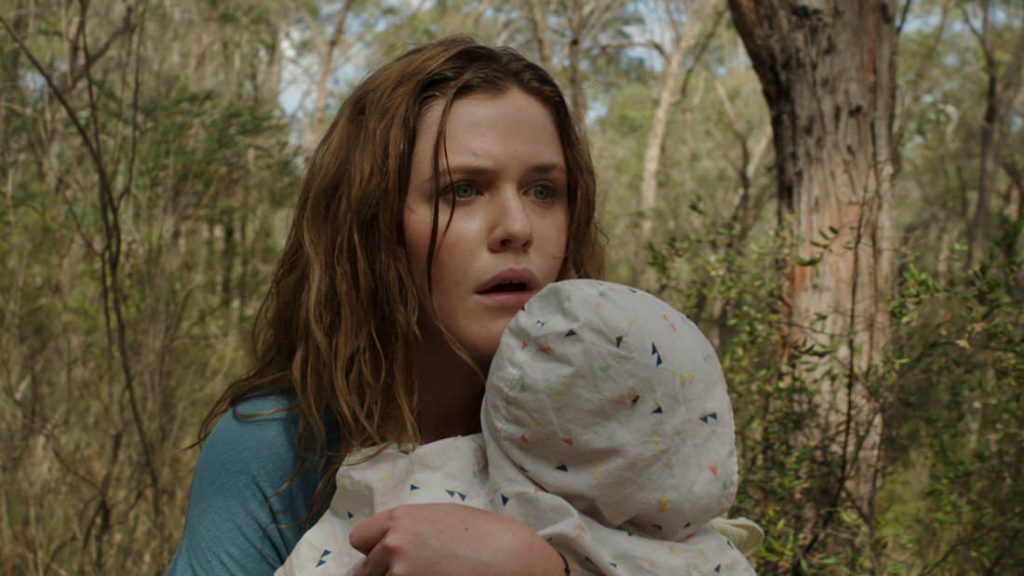 Hunter plays a key supporting role that the Sundance festival described like this:
When young couple Sam and Ian escape the confines of urban living for a weekend getaway at a remote campsite, they arrive to find a neighboring tent set up with its inhabitants nowhere in sight. As day turns to night and then to day again, the young couple becomes increasingly concerned about the whereabouts of their unknown fellow campers. When they discover a toddler wandering alone on the campground, things go from bad to worse, thrusting them into a harrowing fight for survival in a place miles from civilization, where no one can hear them scream.
Teeming with dread and unnerving tension, the debut feature of writer/director Damien Power draws heavy inspiration from Michael Haneke's Funny Games and Sam Peckinpah's Straw Dogs, utilizing the film's sparse locations to considerable effect. As jagged pieces of the puzzle are carefully revealed one by one, Killing Ground evolves into a brutally violent thriller that will force you to think twice the next time you dare venture beyond the city's bright lights
Wood also appears in another film, this one a documentary about the classic Alfred Hitchcock "Psycho." The film, called "78/52," breaks down the historic and absolutely groundbreaking shower scene in the film that is credited with launching the horror genre of film in a new way. He is seated with other actors sharing his perspective, especially insightful when examining the performance of Anthony Perkins. Guillermo del Toro also is featured and is a delight.
The film has been purchased and will likely get a new or extended title and will be released in major film markets. The festival title refers to the number of set ups and film cuts the master of suspense used in the scene. For anybody interested in film, I absolutely recommend it. Actually, I recommend it for anybody who has ever watched a film.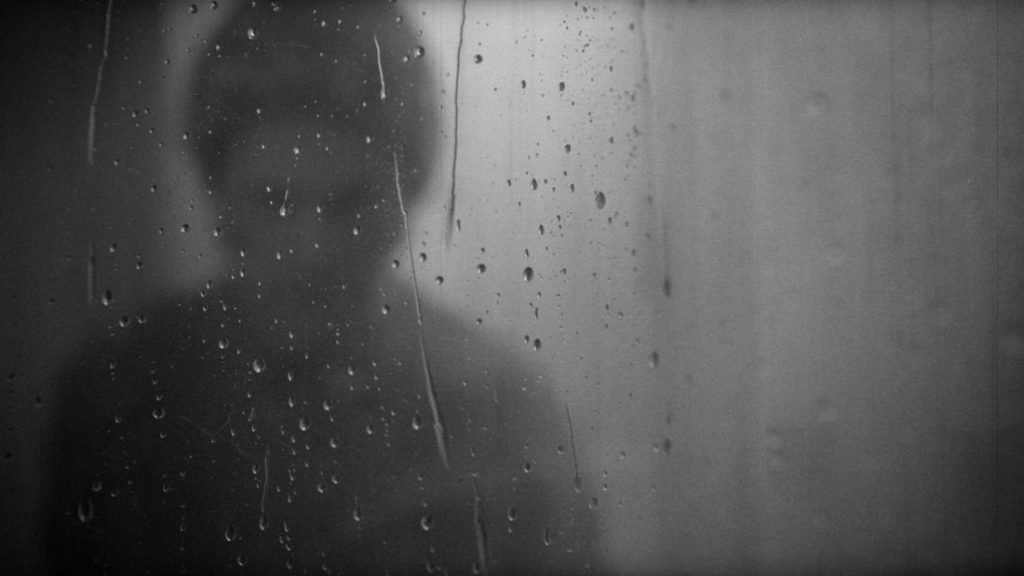 The festival describes it:
"In 78 setups and 52 cuts, the deliriously choreographed two-minute shower sequence in Psycho ripped apart cinema's definition of horror. With a shocking combination of exploitation and high art, Alfred Hitchcock upended his own acclaimed narrative structure by violently killing off a heroine a third of the way through his film, without explanation, justification, or higher purpose. Psycho played out like a horrific prank, forcing audiences to recognize that even the most banal domestic spaces were now fair game for unspeakable mayhem.
With black-and-white film-geek reverence, director Alexandre O. Philippe breaks down this most notorious and essential scene shot for shot, enlisting the help of film buffs and filmmakers alike—including Guillermo del Toro, Bret Easton Ellis, Karyn Kusama, Eli Roth, and Peter Bogdanovich. 78/52 examines Janet Leigh's terrified facial expressions and the blink-and-you-miss-it camera work, not just within the context of the film but also with an eye toward America's changing social mores—revealing how one bloody, chaotic on-screen death killed off chaste cinema and eerily predicted a decade of unprecedented violence and upheaval."