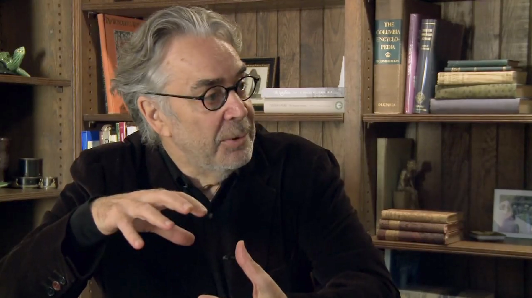 Last week, Howard Shore received the Maestro Award at the Billboard/Hollywood Reporter Film & TV Music Conference.
The acclaimed composer chatted with Billboard about his long career and a collaboratin with Peter Jackson that now spans more than 21 hours of recorded music and — count them — more than 100 individual lietmotifs.
In late October, Shore was putting the final touches on The Battle of Five Armies soundtrack CD. Asked whether, with the light at the end of the Tolkien tunnel, he was feeling relief, regret, joy, pride, or some ineffable mixture of all that. "When you're working on [a film], you're working so hard it's hard just to stop. It takes a little while. And we haven't really finished — you never really finish until it's in the theater," Shore tells Billboard with a laugh.

No, it didn't sound as if he was ready to let go. Shore did confess that scoring the climactic destruction of Mordor in The Return of the King had been the most daunting task — "a combination of everything that led up to it" — and that the scenes between Frodo and Sam across the first three films had been the most enjoyable. Writing melodies to Tolkien's Elvish verse has been another pleasure.