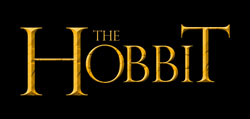 Variety reported today that the seven major actor's unions have told members not to work on "The Hobbit" due to the refusal of producers of the feature film to sign a deal with local New Zealand performers. A SAG (Screen Actor's Guild) Member Alert published on SAG's website yesterday states:
"Members of Canadian Actors Equity, US Actors Equity, the Screen Actors Guild, UK Actors Equity, the American Federation of Television and Radio Artists, the Media, Entertainment & Arts Alliance (Australia) and the Alliance of Canadian Cinema, Television and Radio Artists are advised not to accept work on this non-union production. If you are contacted to be engaged on The Hobbit please notify your union immediately."
The alert comes after repeated attempts by Australian actor's union, the Media Entertainment & Arts Alliance (Alliance), to negotiate minimum wages and other working conditions for New Zealand actors who are currently not unionized. The International Federation of Actors (FIA) finally stepped in to urge their affiliates worldwide to flat out refuse to work on "The Hobbit" in a show of solidarity for their New Zealand counterparts. With offers to actors rumored to be "imminent," the initiative is undoubtedly timed to put maximum pressure on the film-makers to negotiate.  It remains to be seen whether playing what they think is their strongest hand now will have the results the FIA desires.