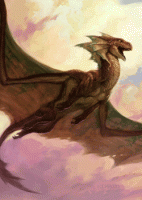 ATLANTA — Every year DragonCon seems to be as big, loud and flamboyant as it can be and each year upon return it is all of the previous year and more. Costumers never cease to amaze and first-timers attend along with thousands of annual traditionalists and of course, 2010 is no exception.
TheOneRing.net had the honor of kicking off the first day, nay the first minute of programming with a Friday morning 10 a.m. presentation. We were treated to a solid and enthusiastic crowd despite many thousands standing in labyrinth of the pre-registration line for hours to get badges and thousands of others still traveling to Atlanta to join in the fun.
Updating the world on 'The Hobbit' is TORn's never-ending mission and staffers Deej, Greendragon and MrCere were there to deliver information, respond to questions and share secrets and hopes and theories with fellow fans. The always -gentlemanly Sean Astin was also at the convention to talk about the LOTR movie days and sign autographs or have photos taken with fans.
Greendragon and Deej organized efforts to represent the Tolkien community at the sites' fan table, a free space allowed by DragonCon where non-corporate, fan-based efforts have a place to call home in the network of hotels that house the annual fantasy, sci-fi and popular culture celebration. TORn offered sweets to those who could answer a single Tolkien-trivia question and offered the stie's seasonal shirts selection as well. And in truth, the TORn table has never been better.

The evening was Tolkien-fandom's annual tradition called "Evening At Bree," where Emerald Rose played, fans and friends dance and chatted and the evening's annual costume contest celebrated the talents of costumers gathered to enjoy the look of Middle-earth including a slightly TORncentric group who celebrated Ralph Bashki's "Lord of the Rings." Led by the sewing powers of the incredible Charlie, the campy fun created genuine 'fellowship'. Even the message board icon L.Ron participated!
More later including scads of photos.
And