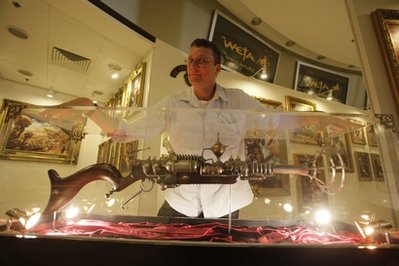 Thanks to Ringer Alex for sending along this link today.
HONG KONG – One of Peter Jackson's frequent collaborators says the "Lord of the Rings" director passed the torch to Mexican filmmaker Guillermo del Toro to give the trilogy's two-part prequel, "The Hobbit," a fresh look.

After the huge success of the "Rings" series, Jackson is now working on adapting the J.R.R. Tolkien fantasy novel that takes place before the trilogy. But this time the Oscar-winning New Zealand filmmaker is producing and working on the script, relinquishing directing duties to Del Toro, whose credits include "Pan's Labyrinth" and the two "Hellboy" movies.
Read the full story at Yahoo.com. [Read More]