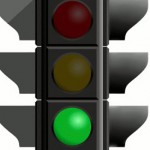 We heard some rumors this week, that remain unverified, that the script for "The Hobbit," has been delivered to the studio. The rumors indicate that the first draft that Peter Jackson talked about at Comic-Con is in the process of having a budget built from it. Is this true? Can you bank on it? We don't know for sure, but we have a hunch this is the case.
Then we received the following e-mail tonight from Ringer spy Olli from an all-night LOTR screening which seems to confirm everything we have been hearing and he was definitely not the source of our earlier rumors. He says, "Currently at the all night screening at the bfi IMAX, London of lotr. Ian McKellan dropped by earlier and revealed he is currently re-Reading the hobbit and is expecting to be back in NZ in march. App(arently) he also knows who they're getting to play Bilbo & that he should be seeing the script within the next week. Well it's 3:30am – TTT is about to begin so bye!" Big thanks to Olli and our other unrevealed whisperers.

Again, we cannot confirm this but we believe Sir Ian. We think the script is finished, the studio likes it (more or less), Bilbo has been chosen. "The Hobbit," may have a green light, there may be may be a Bilbo who has agreed in principal (or more officially perhaps) and pre-production might have started or be about to begin! (We think it may have started.) If anybody knows more or know differently, send us word immediately!
As much as there is no word about who Bilbo is, there is some information about who Bilbo isn't. The persistent rumors of James McAvoy just will not go away despite every evidence that they should. He stated over a year ago that he had never even been talked to about the role and readers may (or may not) recall that all the McAvoy rumors stem from reports made before that time. It has been media with no other ideas reporting his name from reports that go way back into the already messy history of the development of "The Hobbit," film.
Sunflower on our own message boards, for people still clinging to this idea despite it being debunked at every turn, explains that McAvoy will bevery publicly busy acting, starting in January. He will be playing a very non-Middle-earth character who is battling cancer based on the novel, "I Am With Cancer." That production begins in January according to Variety. As good an actor as McAvoy was in "The Last King of Scotland," "The Lion The Witch and The Wardrobe," and "Atonement," he probably can't pull off the trick of filming the 'Cancer' film in the U.S. and being in New Zealand preparing for "The Hobbit."
McKellen's claims that he would have a script of his own soon point towards the script being accepted by the studio. Jackson, in his now famous Comic-Con chat with the geek press, stated that his writing team had spent long conference calls with the studio and already provided a detailed treatment about the film and all parties were on the same page. The script approval is or was an important step but a lot of the groundwork had already been done so once the script was or is turned in, unless the writers have deviated significantly from their plan, the studio already knew what to expect.
Chances are good they are producing a budget or are already in the advanced stages of that process if McKellen expects his script so soon.
On another rumor front, Martin Freeman, seems to have an open schedule and although not as well known as McAvoy, he has also been linked to the production. He was working on several 2009 film projects but all are completed or in post production, leaving the actor a little time to move to New Zealand and get involved in one of the most anticipated film adaptations ever. He has recently worked on the role of Dr. Watson in a television series.