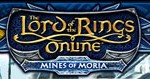 Rick "Sapience" Heaton writes: The latest free content update, Volume II, Book 7: Leaves of Lórien is live! For an overview of what's in Book 7, check out the Book 7 Spotlight at lotro.com! Visit the LOTRO Lorebook to view the full release notes.
Major Lorebook update
This week the Turbine Web team unveiled a massive update to the Official LOTRO Lorebook. Along with the content update to Volume II, Book 7, there are many bug fixes and feature enhancements. The team has also added several new features including auto-complete in the search field and a new interactive map! Read the full release notes for the low down.
Battle of Ballylochlan Video Spotlight
Our latest video spotlight, "The Battle of Ballylochlan," is a player-created Celtic masterpiece featuring an enthusiastic drum beat, insane Irish piping, and stunning visuals. It tells a compelling story of battle and glory in Middle-earth.
Player Guide Spotlights Return!
By popular demand we are bringing back the Player Guide Spotlight! We will be scouring the Community Created Guides section of the Lorebook and choosing outstanding player-written guides to feature.
With the Spring Festival right around the corner (March 24), it is the perfect time for a refresher on how to gain favour with the members of the Inn League. Check out boxmodeler's guide; "Quick Guide to Inn League Reputation".
Fansite forum access
Don't forget, you can post all of your updates and features for the entire LOTRO community to see in the fansite news forum. If you currently do not have access to our fansite news forum please let us know!