LOTR Online Updates
March 6, 2009

at

4:43 pm by xoanon
-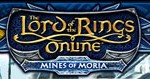 Rick "Sapience" Heaton from Turbine sends this in: It's been a big week. Book 7 is coming and there's a lot to talk about! Bullroarer is live! Unlike Roheryn, our public preview server, Bullroarer is a public test server. Bullroarer will be opened periodically to test new content, still in development, before it is completed and approved for the live servers. You can learn more about Bullroarer on the official lotro forums.
Want to see some of the changes planned for Book 7? The preliminary patch notes for The Lord of the Rings Online: Volume II: Book 7: Leaves of Lórien are live in the lorebook! Please note these are intended to accompany the release of Book 7 on Bullroarer, our public test server and are subject to change!
We've posted the first two Book 7 developer diaries on lotro.com. Check out the full details of the New player experience in Allan 'Orion' Maki's latest entry and take a peek into Galadriel's mirror for a look at questing in Lothlórien.
Did I mention there's a lot to talk about this week?
We have great new concept art to share with you both at lotro.com and at Kotaku.com.
Gamespy has had some hands on time with Book7 and posted their first impressions as well as some insights into the design of the area and the challenges it presented from executive producer Jeffrey Steefel and Aaron Campbell, LOTRO's live producer.
Nothing is more scathing than the wit of the fairer sex, especially when The Brasse is the Dwarf in question. Middle-earth's most loveable female Dwarf takes us to her very funny version of the Waterworks – and an amazing map of them!
We recently participated in our 5th LotRO EU Dev Chat at Stratics.com. The team provided insight into the development process and let slip a couple of details on the new raid content coming in Book 7!
Last but not least we have an extra special item just for our loyal Fansites! We are giving you guys this information FIRST! You won't even find this on lotro.com until Monday March 9. So make sure you share it with your readers ASAP!
On Wednesday March 11, 2009 at 8PM Eastern we will be participating in a US LotRO dev chat hosted by Stratics! You can connect to one of Stratics IRC servers through the use of your favorite IRC client, such as mIRC, ircle, xchat, trillian or whichever you prefer. Connect to irc.stratics.com port 6668 or the server closest to you:
· irc.frws.com – USA – Colorado
· irc.epaxsys.net – USA – Colorado
· stratics.afraidyet.net – USA – Georgia
· irc.glowfish.de – EU – Germany
Posted in Gaming on March 6, 2009 by xoanon