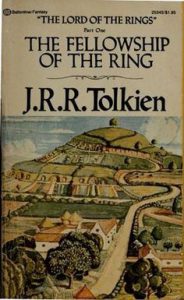 In a fascinating article, TORn staffer and author Kristin Thompson gives us some invaluable insight into some of the legal wranglings which may have led to this new The Lord of the Rings television series deal:
The announcement that Amazon will be producing a multi-season television series based on The Lord of the Rings has caused much speculation and not a little confusion. One common assumption seems to be that the television rights to the two hobbit novels were sold to United Artists in 1969, when it obtained the production and distribution rights to make film adaptations. (more…)
Posted in Amazon TV series, Fellowship of the Ring, Hobbit Book, J.R.R. Tolkien, Lord of the Rings, LotR Books, New Line Cinema, Return of the King, Studios, Television, The Hobbit, The Two Towers, Tolkien, Tolkien Estate, Warner Bros.