In the first part of this interview we met Julia Golding, founder of Project Northmoor and the Oxford Centre for Fantasy. Here we find out more about the Centre and the teachings of J.R.R. Tolkien. Don't miss a first look at Julia's video tour of the barrow of Wayland's Smithy, which may have been one of the inspirations for the Barrow Downs east of the Shire in The Lord of the Rings. She also takes us to the famous White Horse Hill. (Link at end of article.)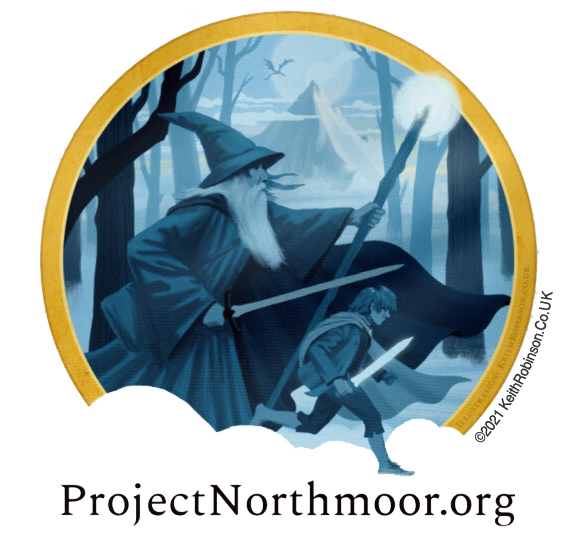 Mithril: I recently completed the first class offered by the Oxford Centre for Fantasy. Along with truly fun and productive lectures and assignments, the course had some fantastic tutors and guest speakers, and I am now part of a community of writers inspired by Tolkien. We even have an online Inklings group the Centre created for us. Was it always your intent to grow the experience into a community? How do you see it evolving?
Julia: I wish I could claim I had a master plan, but actually it has been more an organic growing experience. Our headline thought was this project is about encouraging the next generation of fantasy creatives, using Oxford and the Inklings as examples to inspire us. The idea to create a space for a community of writers came from reading Diana Pavlac Glyer's book on the Inklings, Bandersnatch. Diana was one of our guest speakers. Her book unpacks how the Inklings supported each other as writers, and also why it eventually folded as a group. I thought after reading this that it would be natural to see if our first students wanted to stay together to continue their journey, using the Inklings example. They clearly can't meet every week at Magdalen in C.S. Lewis's rooms as Tolkien and friends did, but they can meet together in their online group. Once the space was set up, I stepped back to let the students become their own thing.
Continue reading

"Julia Golding Interview Part II"