The good folks over at PBS have sent us an exclusive clip to share with you all before the episode airs, featuring none other than George R. R. Martin!
Check your local listings here to find out when to tune in to PBS on October 16th to catch this episode of The Great American Read. Don't forget to vote for Tolkien here!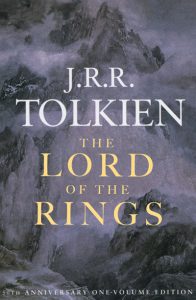 Want to see the Happy Hobbit interview requested by the show's producers? Then look no further!