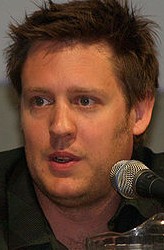 NYMag.com says that Neill Blomkamp will not direct a pair of 'Hobbit' movies to be produced by Peter Jackson. The online magazine cites an insider at William Morris Endeavor, Blomkamp's agency, with the info that not only will he not be directing, he was never contacted by Warner Bros. or MGM.
TORn didn't say Blomkamp would direct, only that a source claimed to have viewed a film breakdown and a lot of the sources info fit with other whispers from other sources. The shortest line between Blomkamp and the film would run though New Zealand and Jackson, not L.A. studios, but NYMag isn't going to make the report unless its source is solid. Read the whole account right here.
We know Jackson will be in Los Angeles next week and have heard he is there now meeting with studios who are trying to get him to sit in the director's chair. We have further heard some of his high-placed team is in London working on casting.