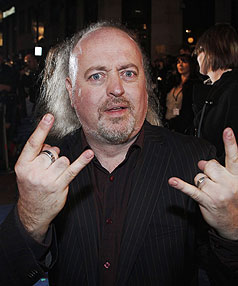 Black Books star Bill Bailey wants to play a dwarf in The Hobbit.
Bailey, who is bringing his comedy show Bill Bailey Live to Wellington in June, told The Dominion Post he had auditioned for the part of Gloin the dwarf in The Lord of the Rings prequel.
"I went along for a read-through of The Hobbit. The first read-through was for Gloin," he said from London.
Bailey, who can be seen in television series Skins and the movie Nanny McPhee and the Big Bang, joked that he didn't need any makeup to be a convincing dwarf. "I saved myself a few quid over here."  [Full Article]