On Saturday September 23rd, to celebrate the birthdays of Bilbo and Frodo Baggins, TheOneRing.net and fans of Tolkien gathered in Griffith Park for our annual picnic and celebration.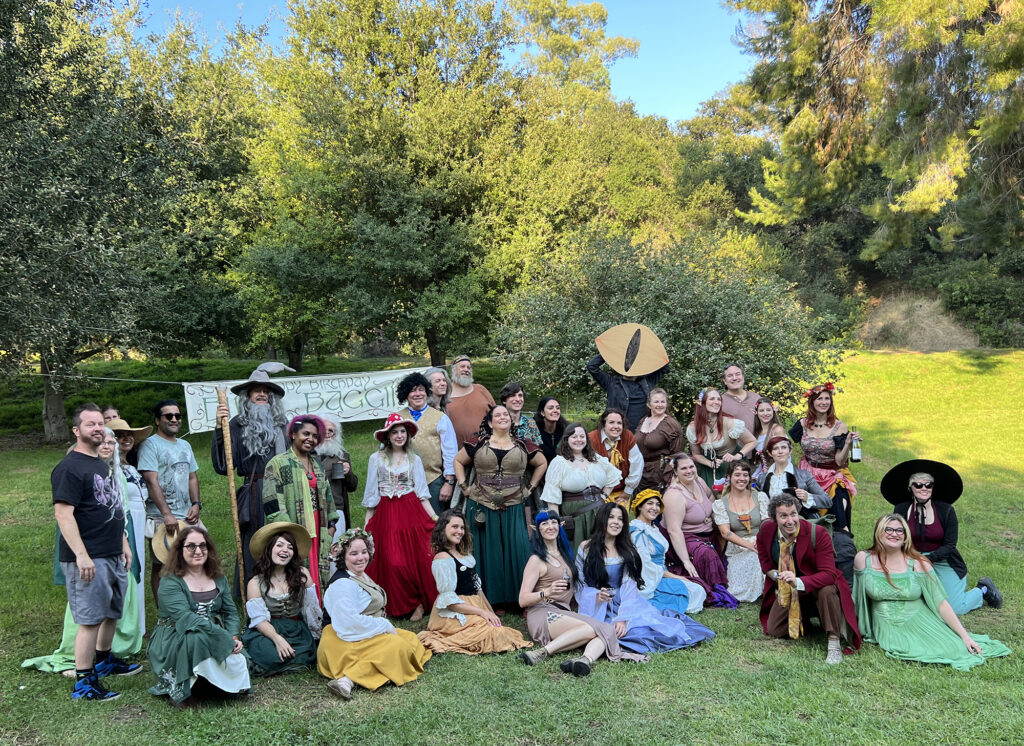 The weather could not have been better–blue skies and a fair breeze with enjoyable temperatures. There were plenty of trees to provide shade and a lovely backdrop. A potluck of great variety and creativeness was laid upon the table in the food tent as well as in several realms throughout the area.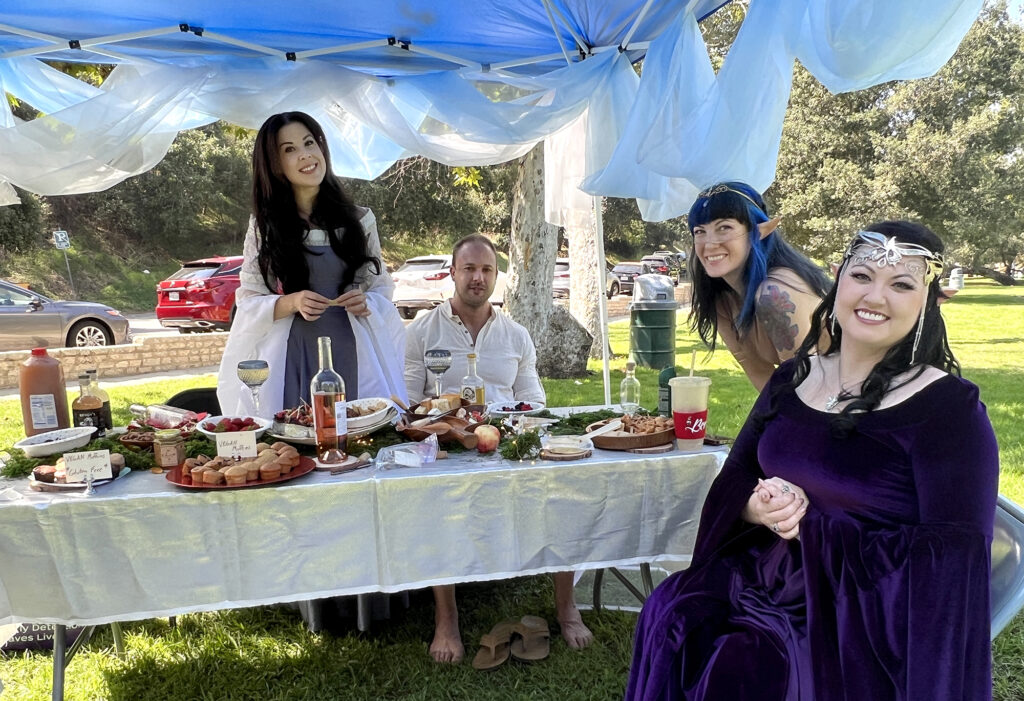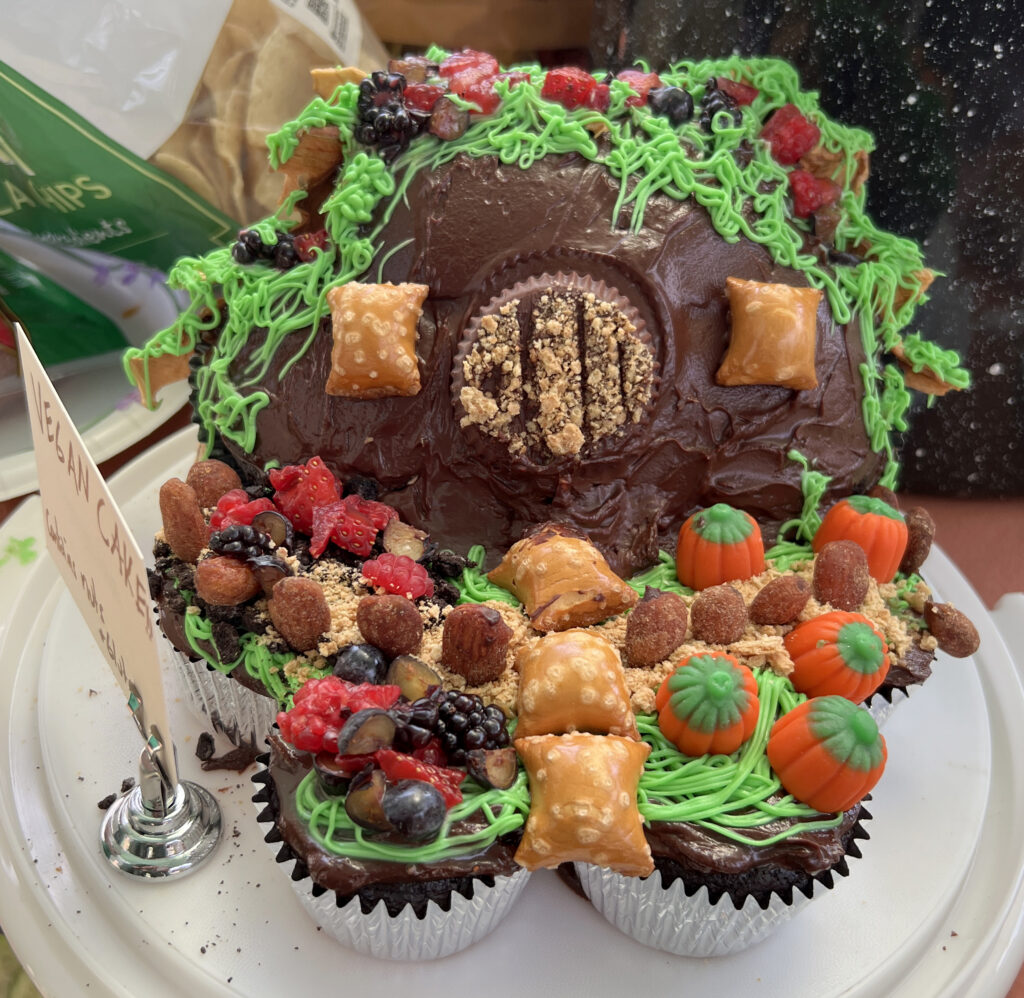 Gathered for the day were Hobbits in number, along with Elves, Dwarves, Men (as in men and women), Wizards (never late), Children, Dogs, a Kitten, Gollum, and even the Eye of Sauron deigned to join us. Peter Jackson made a brief appearance, or perhaps it was a fan who looked remarkably like him down to the flip flops.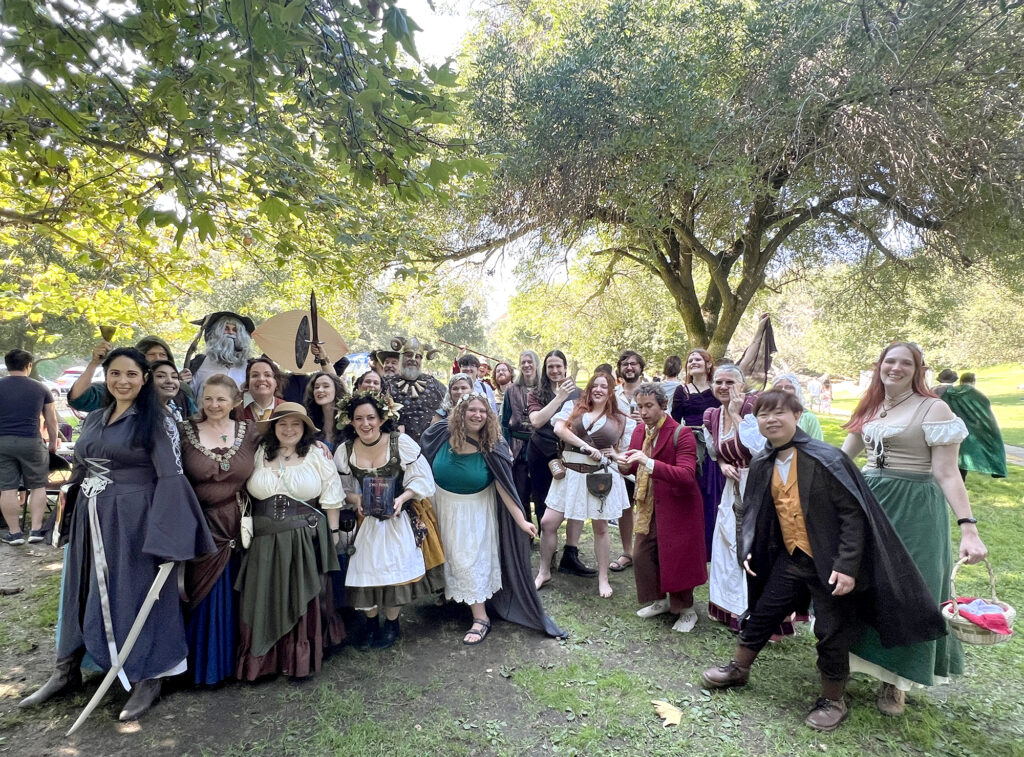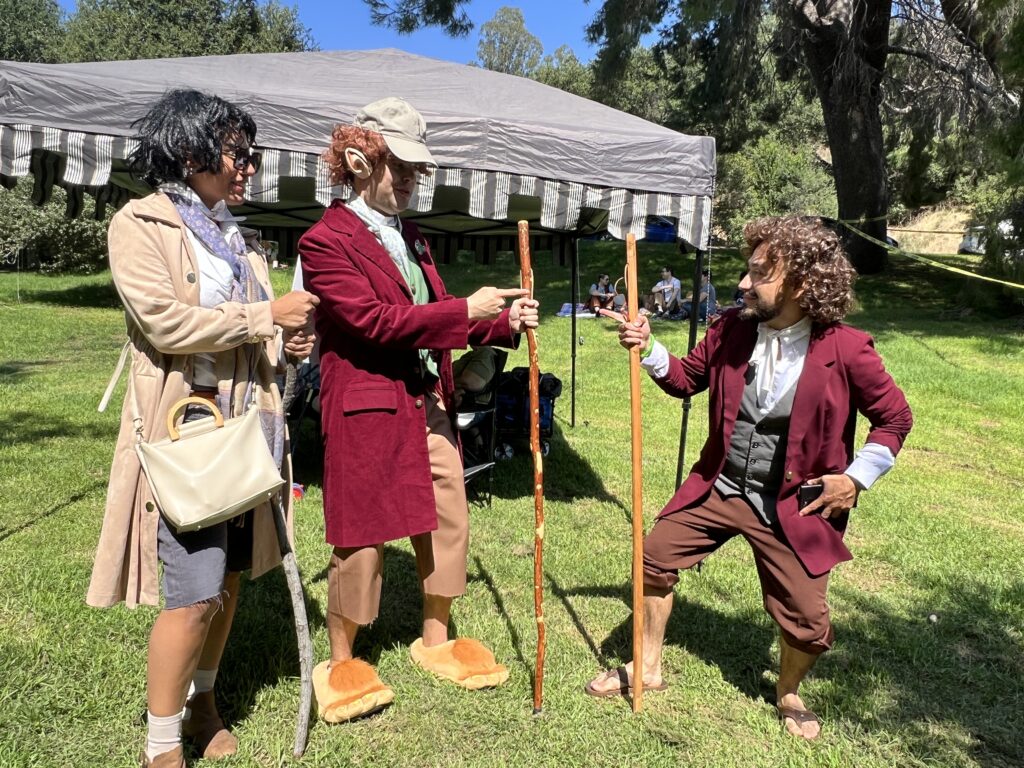 Activities included a Costume Contest where participants amused the crowd and judges with inventive backstories, a nail-biter of a Trivia Contest MC'd by TORn Tuesday's Clifford Scott Broadway, and a Dwarf toss.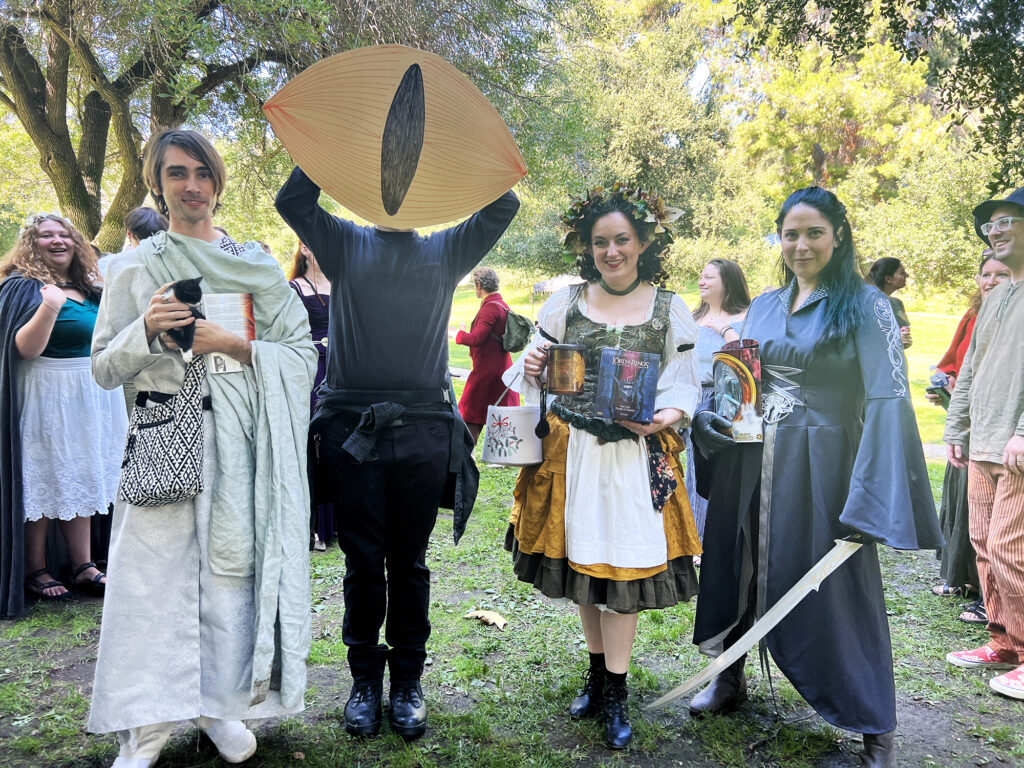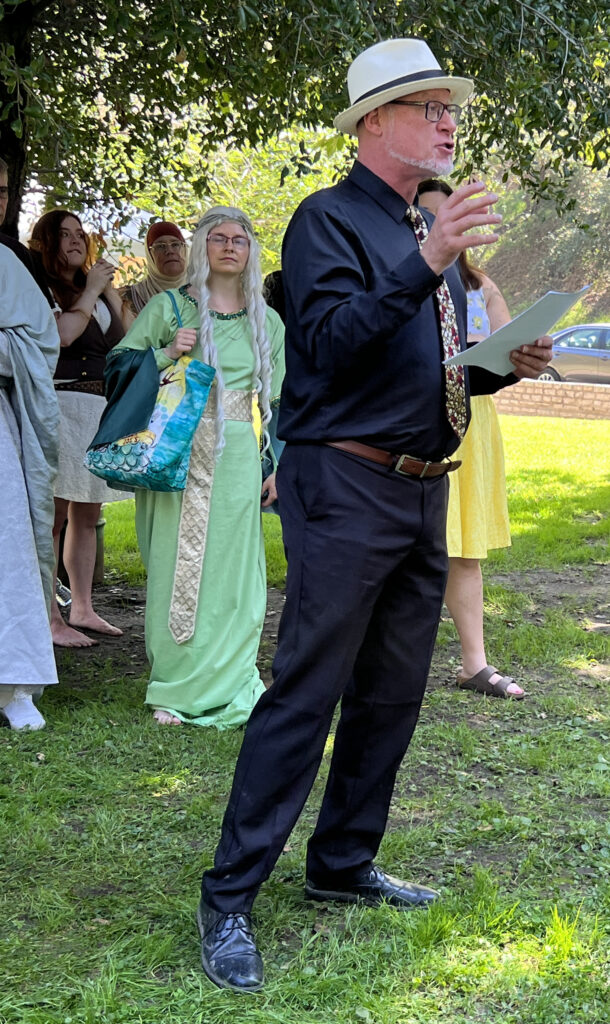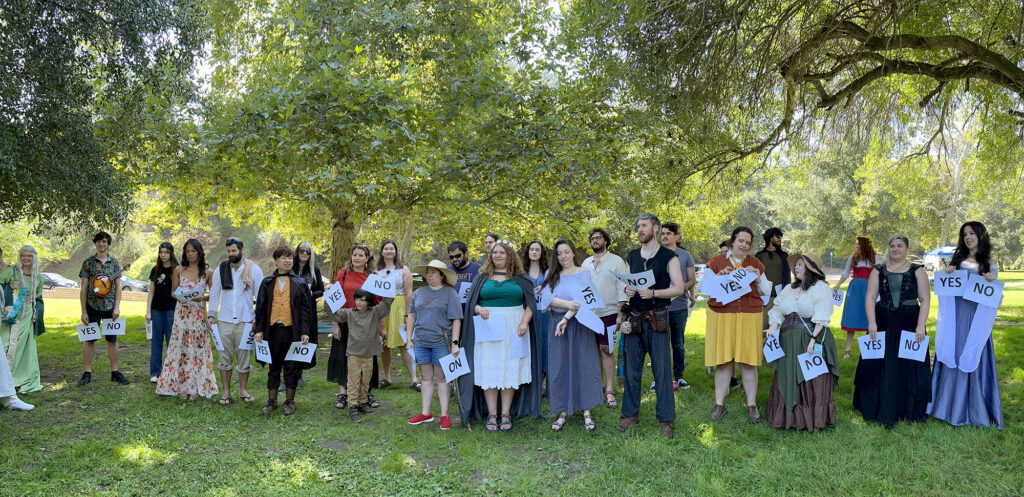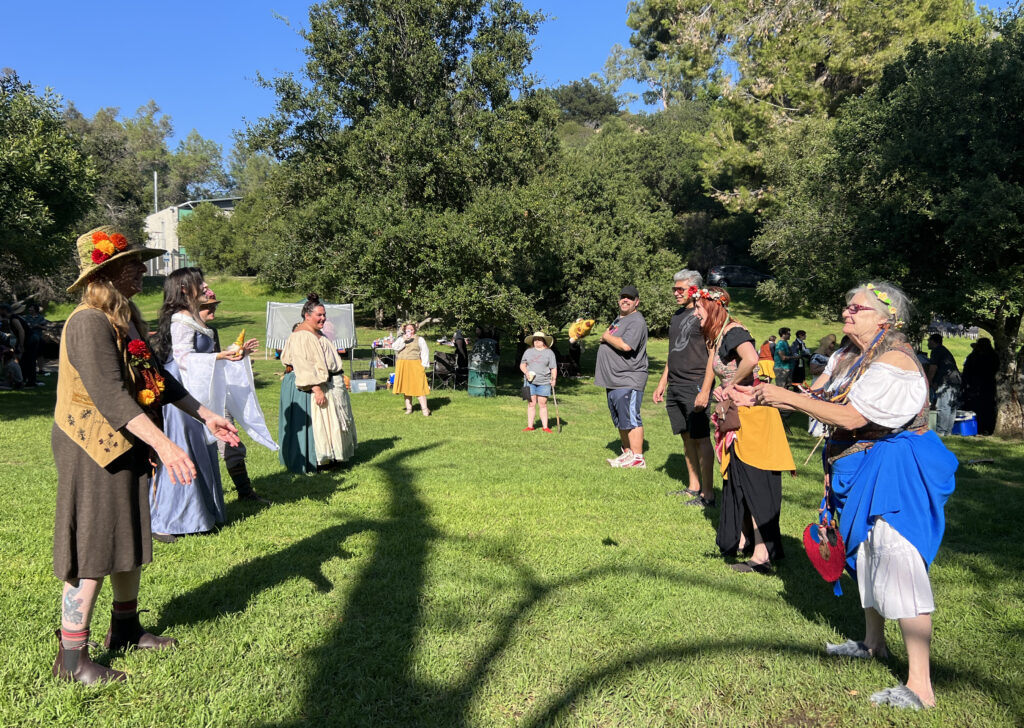 Late in the afternoon, music could be heard floating through the valley provided by Singing Gandalf accompanied by an Elf on guitar and a Hobbit with a beautiful voice.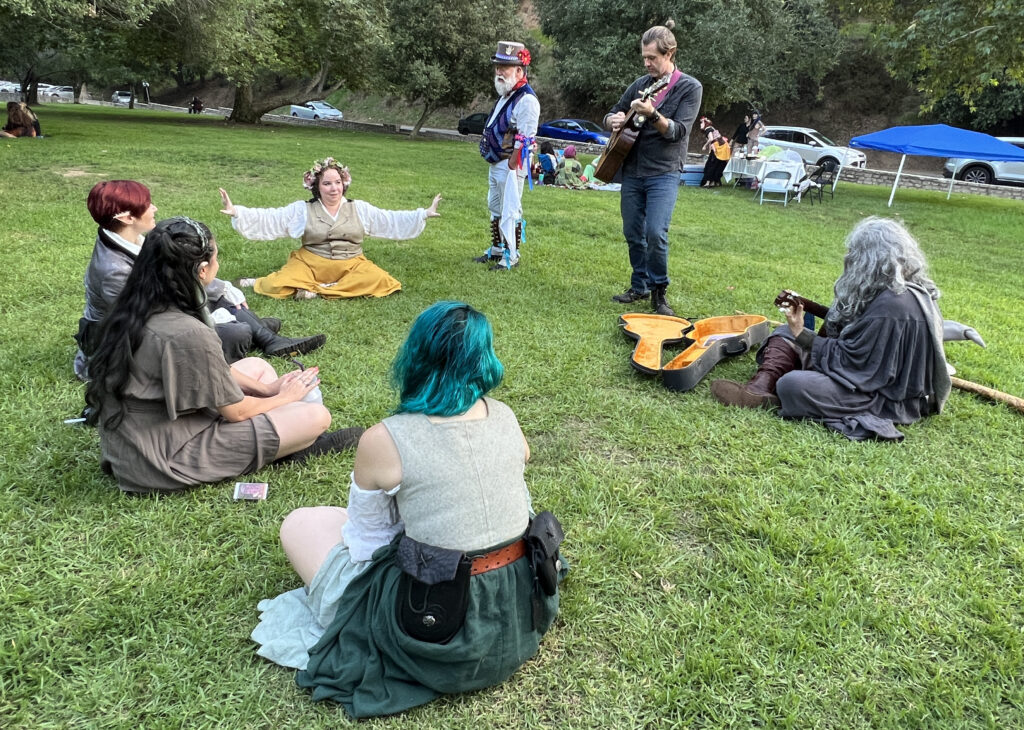 To wrap up the day, TORn's own Sarumann (Josh Rubenstein) gave Bilbo's well-known and loved birthday party speech then disappeared without a trace. Party-goers lingered well past dusk to enjoy the ambience of our own corner of Middle-earth.
This Hobbit/Elf is looking forward to next year already. We hope you will join us then.