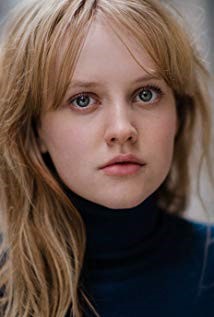 And so it begins! The first news of who will be cast in the Amazon series set in Middle-earth was announced yesterday. According to Variety.com, actress Markella Kavenagh is in talks to join the cast. Kavenagh is best known for her parts in several Australian TV series, including Picnic at Hanging Rock, and in 2018, won the Best New Talent award from the AACTA (Australian Academy of Cinema and Television Arts).
The name of the character Kavenagh's is set to play is rumored to be Tyra. This has some fans around the internet fretting due to 1) similar to Tauriel of Hobbit fame, the name Tyra isn't found anywhere in Tolkien's published literature, and 2) it sounds too much like Arya. However, as our sources tell us, it's not uncommon to use code names for characters during the auditioning process. Still, even if the character's name really is Tyra, character names outside of Tolkien's legendarium are probably inevitable (Lurtz, anyone?), and don't necessarily reflect badly on the entire endeavor.

As our sleuths on our Middle-earth TV Series Discussion forum mentioned, The name Tyra, was circulating in the rumor-mill over on Reddit two months ago:
"Auditions are well underway for the show and I've been told that four names in an audition script are Eldien, Beldor, Aric and Tyra. These could likely be fake names for audition purposes or real names to be used in the show. Wish I could have found out more about the contents of the audition script."
The character names Eldien and Beldor at least sound a little more "Tolkien." In fact, it sounds a lot like Aldarion, as in Tar-Aldarion, as in the tale: Aldarion and Erendis: The Mariner's Wife, from Unfinished Tales. Now *that* fits in more with the whole maps of the Second Age campaign Amazon released a few months ago. Aldarion's story is primarily set in Numenor. However, Aldarion, also known as, The Mariner King, was known for making many seafaring trips to explore the shores and other regions of Middle-earth, leaving numerous possible plot directions to be explored by the series writers.
According to Variety: The "Lord of the Rings" series is being developed by the writing team of JD Payne and Patrick McKay. In addition, "Game of Thrones" alum Bryan Cogman has signed on as a consultant on the project with J.A. Bayona set to direct multiple episodes."