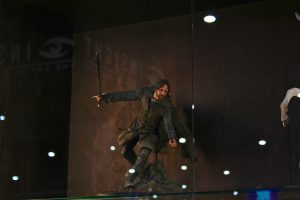 Comic-Con 2019 has come and gone. However that doesn't mean our coverage of the show is done. Today we have our booth tour coverage of all the goodies that our friends at Weta Workshop brought with them to Comic-Con 2019.
Some of these goodies like the cool Merry Mini Epic, Pippin Mini Epic, and Bilbo Mini Epic can already be ordered.
Minas Morgul, Dark Galadriel, and Gandalf and Frodo riding on Gandalf's cart are not available for order yet. But once they are, you can count on us to let you know. Hope you all enjoy the booth tour and corresponding pictures.