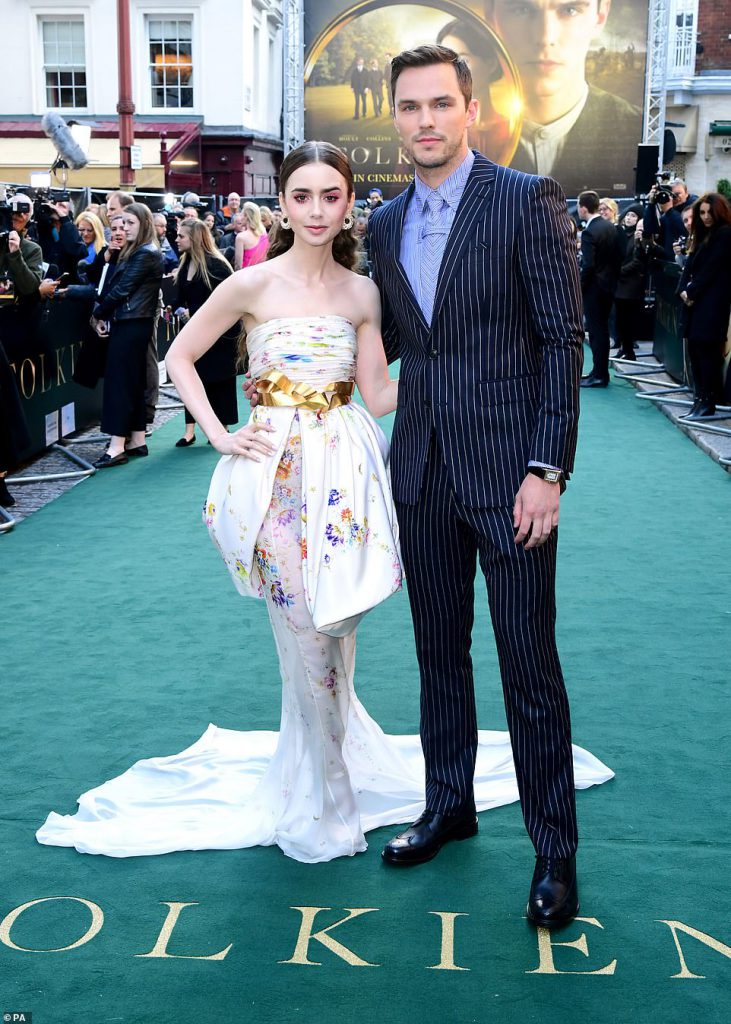 Mae Govannen! Greetings all!
The internet's already buzzing like Beorn's beehives with images and clips from the World Premiere of the new Fox Searchlight movie "Tolkien"! If you have not been looking at social media to spare yourself GoT spoilers (which is sensible) let us bring you some good early buzz as the FIRST FAN REACTIONS to the film are now pouring in! 
We have a sample from the lucky audience who attended a special advance screening at Wonder*Con in Anaheim; attended by the film's director Dome Karukoski where I moderated audience Q&A afterward (but honestly I was so emotional by the end of the film it was hard to collect myself). The Premiere in London also is producing some amazing responses. 
But ours was the FIRST AUDIENCE IN NORTH AMERICA to see the finished film — these are first gut reactions (not spoilery at all): 
---
I had no idea that I would be taken on such an emotional journey generating both out-loud laughter AND tears.  It instantly reframed my reading experience of Tolkien's works and made it even more poignant for me.  I can't recommend this film highly enough. Don't forget to bring a hankie!  I give this 5 master Rings! 
– David Baxter
TOLKIEN is a beautiful, graceful movie about one of the most influential authors of our time.  It's made with intelligence and compassion, and is a deeply moving tribute to a great man."
— Ellen Monocroussos
It's a tribute to the power of languages and storytelling and the surprising friendships that change one's life.  I can't think of a better person in history than J.R.R. Tolkien who could illuminate this subject, and I'm thrilled with the results.  Here is how an orphaned, penniless child became the greatest author of the 20th Century by finding strength and love from a kindly Priest, the lads who became his "found family" in the T.C.B.S.; and Edith Bratt, the love of his life that he could never give up on.  Overall feel and look of this film rests perfectly at the intersection of DEAD POETS SOCIETY and THE THEORY OF EVERYTHING.  The final scene with Nicholas Hoult and Genevieve O'Reilly was exquisite with pure emotion!  I was floored at end, but in that bittersweet way you feel uplifted yet don't know exactly why you are crying. 
— Clifford Broadway "Quickbeam"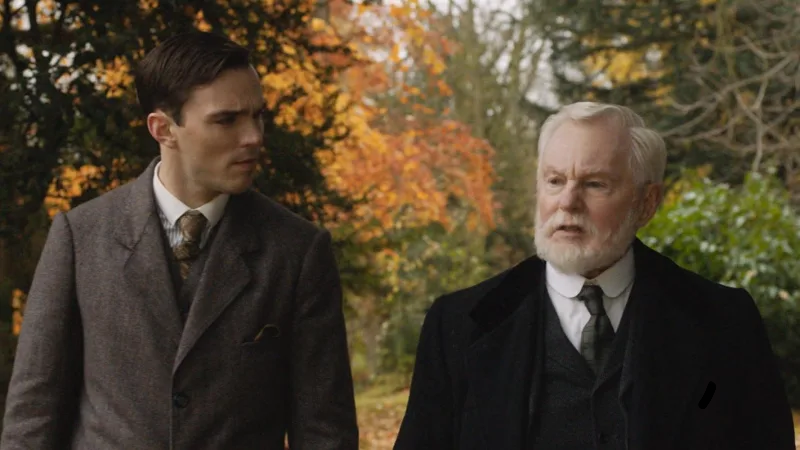 Hoult did an excellent job of giving us Tolkien's mind at work – the final scene in Barrows cafe absolutely floored me (I felt like I cried through every other scene)! My husband liked the fact that the film did not glorify the horrible side of war. The bit we both loved was the walking conversation Tolkien had with the mysterious Professor Wright about the importance of language.  To us, it hinted at so many important influences in JRRT's life; Sean said it made him think of the walk Tolkien would have with C.S. Lewis at Magdalen.
— Laural and Sean Armster
TOLKIEN is a tasteful glimmer into the life of the man who brought many of us joy, wonder and a family of friends through his imaginative writing and intricate world building. To see that Middle-earth was inspired by transformative relationships like the one's we've all formed by simply being Ringers felt full circle. From the cinematography to the chemistry of the cast, TOLKIEN is just a beautiful film.  And while it's only a small peek behind the curtain of J.R.R. Tolkien's life — I love the insight we're given and mystique we're left with.
— Chelsea Schwartz
This movie humanizes the legend of J.R.R. Tolkien, and shows that the father of fantasy dealt with all the trials every human goes through.  I respect the man even more after seeing TOLKIEN. 
— Justin Sewell
Watching the movie was like falling in love with Film again. The scenery and characters were so beautifully intertwined that all of it made amazing storytelling.  So I'm glad to be able to share this with TheOneRing.net and the director, Dome Karukoski.  Thank you, truly.
— Abie Ekenezar
TOLKIEN is a very beautiful film to look at, from the cast and set locations to the costumes and decor, but what really sets this film apart from a more historical narrative is the subject.  JRRT was not just a brilliant linguist, but a masterful storyteller who really understood what words mean in a culture, the impact that words and phrases could have to a reader or orator.  My favorite sequences in this film are when we see Ronald exploring a word and deriving a story from that word. It is the act of creation, of an artist working out if the word is a Person, Place or Thing and deriving a story from the evolution of that word into meaning. Both Director Dome Karukoski and actor Nicholas Hoult do a wonderful job conveying this concept.
— Cathy Udovch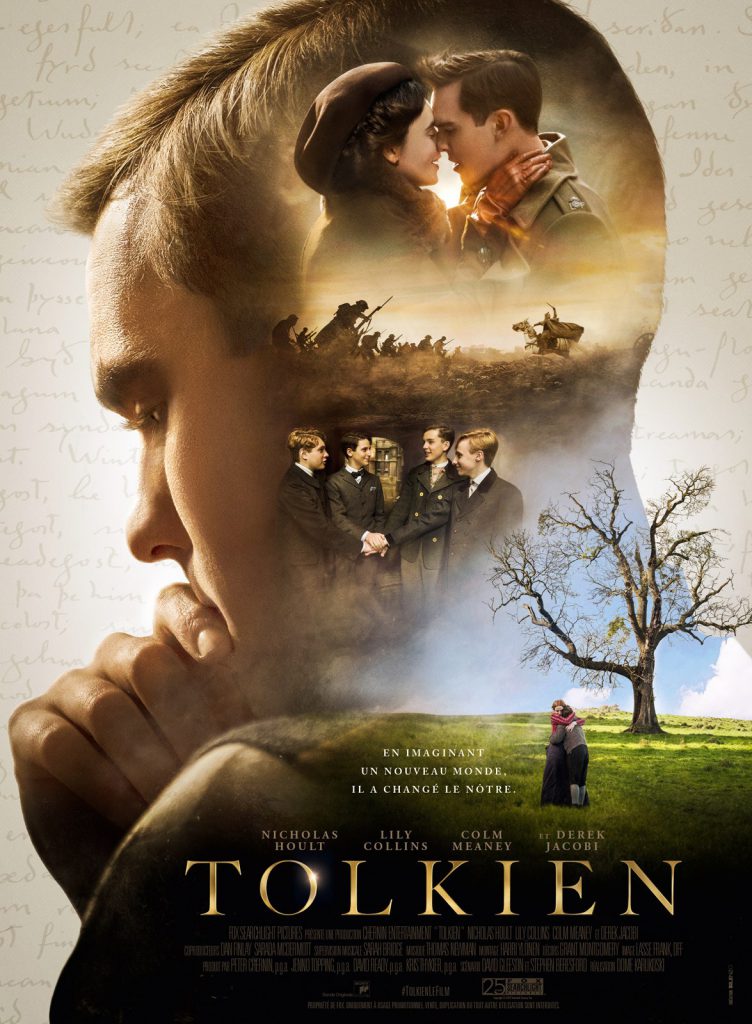 Film is well put-together and does have the right "feel" to it, all credit to  Dome Karukoski on that. Casual viewers will get a lot from this TOLKIEN movie.  Excellent music and sound.  Wasn't expecting that but very well done.  Good amount of humour.  Also wasn't expecting that but pleased it was there.  Tolkien the academic is a bit peripheral here.  The chronology of his life and some details are just wrong.  The War crowds out a lot of other influences on him.  I think the Tolkien movie is a nice film, and I expect casual viewers will enjoy it (although they may struggle with lack of Middle-earth references). Performances are good and sound well done.  But hardcore Tolkien fans will struggle with historic accuracy and balance of influences.  Solid performances by Nicholas Hoult and Lily Collins.  
— Shaun Gunner, Tolkien Society Chair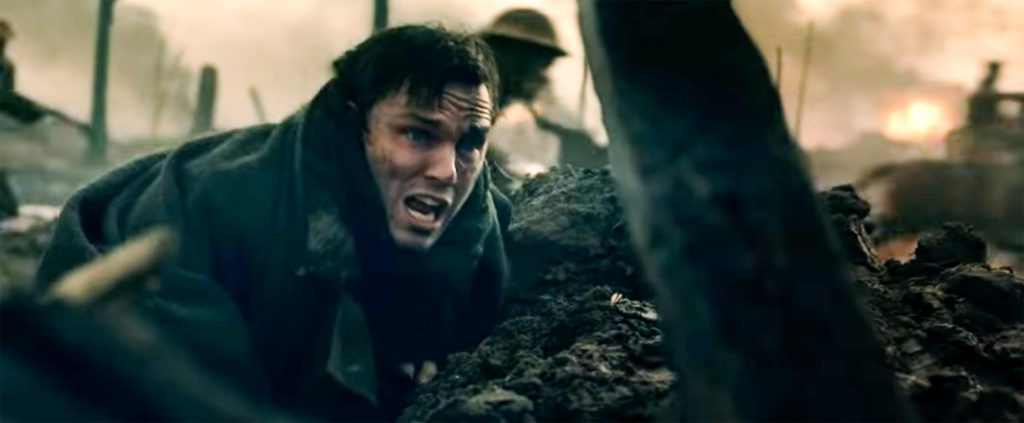 That's just the first smattering of opinions coming through – and we will add more soon!
IG:  @TolkienMovie
Twitter:  @TolkienMovie
FB:  @TolkienFilm
Advance tickets are available here.  Fathom Events is doing a special screening of TOLKIEN on May 7th live from the Montclair Film Festival with a simulcast of a Q&A right after with the director Dome Karukoski and the two leads Nicholas Hoult and Lily Collins chatting with Stephen Colbert.  And Legion-M has some cool fan meet-ups organizing here. 
Much too hasty, 
Clifford Broadway "Quickbeam" 
Follow me on Twitter and Instagram: @quickbeam2000