Hey Tolkienites, MrCere here, with a love for Tolkien undiminished. A few days and 127 years after The Professor was born seemed like a good time to share the work of a member of the Tolkien community that examines Tolkien, C.S. Lewis and The Inklings.
Christopher Herzberg, known sometimes as Chris Greenleaf, wrote a thesis on his way to earning a masters degree. One of the great aspects of our fandom, and TheOneRing, is how many different ways there are to enjoy Tolkien and his works. That definitely includes scholarship.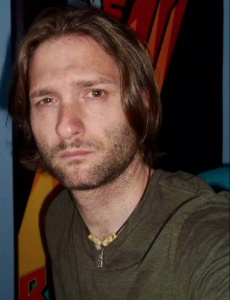 Chris is probably best known to the Tolkien community in Atlanta. He participates in Middle-earth cosplay and is known to frequent Dragon Con in Tolkien finery. He also shapes young minds by teaching school.
I'll get out of the way and let Chris do his thing. Enjoy!
He writes:
"In the early 1930s, a group of writers met each week and discussed their literary works in progress. The types of support varied from confidence builder to constructive criticism from fellow writers. At least six of the founding members had served in World War I. The group would end up providing member J.R.R. Tolkien with invaluable friendships, as well as a place to find solace with others who had witnessed the atrocities of World War I."
To read a PDF of the published thesis, please click right here.