It's that time of year again, when SoCal Shire Folk gather together to celebrate the joint Bilbo and Frodo Baggins birthday on September 22. All gentlefolk are requested to gather at the Mineral Wells location within Griffith Park this Saturday beginning at Noon, and running until about 5-6pm.
As usual, there will be good food, a Middle-earth themed cake contest, lots of good fellowship and cheer, and costumes are always welcomed and encouraged. This event is a potluck, so please check our Facebook event page  for details on what is being brought and what is still needed. That page will be updated all week long, so keep checking to see if there is something needing to be brought. Also, down at the bottom of the event page are directions and a link to map in case you are a first time attendee.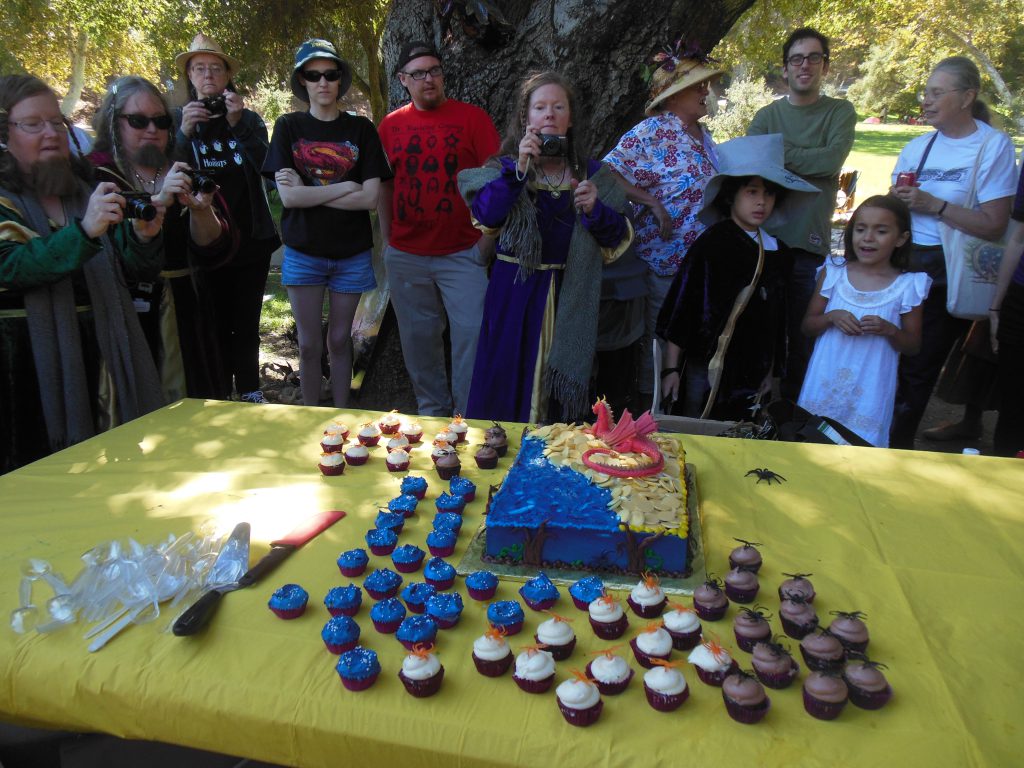 Last but not least, we will have some guests from a combat league that use padded weaponry to simulate medieval combat, and they will be available to train anyone, young or old, in some sword play.
You may RSVP on the Facebook event page, saying how many people are coming and what food or supply items you intend to bring, or you can email me at Garfeimao@theonering.net