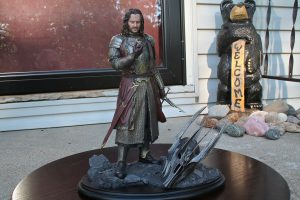 The second figure review of 2018 comes from The Lord of the Rings and covers one of the most important characters in Middle-earth. Our friends at Weta Workshop absolutely nailed the statue of Isildur with some of the best detailing and paint you will see. It also features the new resin technique that Weta has started to use on their statues.
Isildur is in low stock so you can count on what's left of this 750-piece limited edition to be gone in the not to distant future.
After you've placed your order come chat with us about it on our TORn Collectors Club.