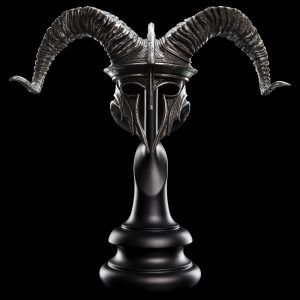 Tonight, fans can add another helm to their growing 1:4 helm collection. This time, it happens to be my favorite Ringwraith design from The Hobbit: The Battle of the Five Armies.
Khamûl The Easterling might have been the most unique looking Ringwraith we saw during the entire Dol Guldur sequence, and this highly detailed helm by our friends at Weta Workshop gives you the chance to have a closer look at some of that. Limited to only 750 pieces worldwide, I don't expect this to last long, and then maybe that will lead to a full 1:6 statue of this awesome looking character.
You can pre-order yours now right here for delivery in early 2018.