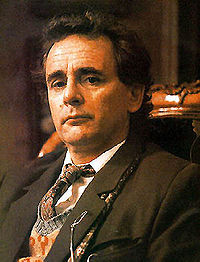 For all the new viewers of TheOneRing.net, you'll want to get yourself acquainted with the 'spy reports' we post from time to time. These reports usually come to use from everyday folks who just happen to come across some juicy tidbits. So while we can't say for 100% they are accurate, we can at least whet your whistle!
And along those lines, we get this report from Ringer Spy Viggo Yearning:
My brother works at Katmandu in the city (Melbourne) and who should walk in looking for appropriate attire for New Zealand but Sylvester McCoy! He was more than willing to discuss The Hobbit, and is indeed playing Radagast the brown. He said he was "some wizard", to which my brother offered up "Radagast the brown?" and Sylvester said "Yes, that's it!". He then confessed he couldn't find him anywhere in the book. Unfortunately my brother isn't as big a fan as myself, so didn't give Sylvester the grilling I certainly would have! He did offer up this interesting tidbit, though: He was pipped at the post by Ian Holm to play Bilbo in the original lotr trilogy!
We reported a bit ago that we believed that McCoy would be playing this role, but it is nice to get additional ammo to make that claim! Radagast is not in the Hobbit, but in the scripts we have seen, he has an expanded role in the production.