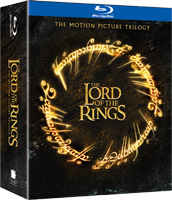 Last month, TheOneRing.net and Warner Brothers teamed up to celebrate the release of The Lord Of The Rings Motion Picture Trilogy on Blu Ray with a special giveaway. We've finally gotten around to announcing the winners (yay!):
Congratulations to message board member jmmorehouse who wins the Grand Prize of a Lord of the Rings Middle-earth Treasure Chest Jewelry Box.
Second place goes to message board member Aranel. Aranel wins a Sterling Silver Arwen Evenstar Pendant!
The Sterling Silver Elven Leaf Brooch for the Third place prize goes to message board member vata33.
Other winners of smaller prizes will be contacted via the message boards. We'd like to thank all those who participate and apologize in our delay of posting the winners!
To see the original contest post, Click here