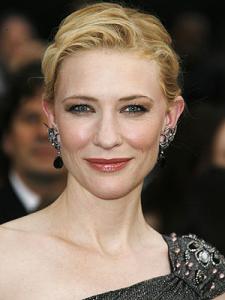 Fans of The Hobbit know actors such as Ian McKellen (Gandalf) and Andy Serkis (Gollum) have at least discussed reprising their Lord Of The Rings roles with Hobbit director Guillermo del Toro or producer Peter Jackson.  While reports suggest other Lord Of The Rings actors may have a role in the upcoming production, it appears one name has not been contacted at all.
In an interview with Bob Strauss of the Los Angeles Daily News, Blanchett  mentioned "she has yet to be approached to reprise Galadriel in the upcoming Hobbit movies".  Although Galadriel is not mentioned in the story, fans speculate she may yet appear if scenes alluded to in the book (the White Council or an attack on Dol Guldur) are included in the movies.   
Could this mean Galadriel has no role in the new movies?  Or simply the "green light" delay related to MGM's situation would nix even a discussion about the lady of light returning?  TORN fans likely will continue to debate it on the message boards.