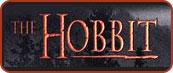 The Hobbit movie due to begin filming in Wellington will be made in 3D, industry sources say.
But a spokesman for producer Peter Jackson would not confirm the move, saying it was still only being talked about.
The decision follows the box-office success of three-dimensional films such as Avatar and Alice in Wonderland. It comes after The Hobbit director Guillermo del Toro dropped the hint on a Lord of the Rings fan website earlier this month.
Del Toro said the film's studio backers were making inquiries about filming the adaptation of JRR Tolkien's The Hobbit in 3D and discussions had begun.
An industry insider was adamant The Hobbit would be filmed in 3D and Weta Digital – which won an Oscar for its work on Avatar – would be working on the project.
Yesterday, a spokesman for Jackson's Wingnut Films, Matt Dravitzki, said nothing had been set in stone. "What Guillermo said on the blog is as far as things got. It's a conversation being had by a lot of studios but that's as much as it is at this stage. We don't have a cast, we don't have a green light, and until any of those things happen no decision around [3D] will be announced or made."
When the project – initially two movies – was announced in 2007, filming was tentatively set to begin last year. Filming was to have begun in April this year but British actor Sir Ian McKellen, who will reprise his role as the wizard Gandalf, expected shooting to begin in June.
The industry insider said the shift to digital 3D pushed the start of filming out to at least October.
Avatar has smashed box office records, earning $3.6 billion worldwide. In New Zealand it has grossed $16 million, with at least $12m of that at 24 3D cinema.