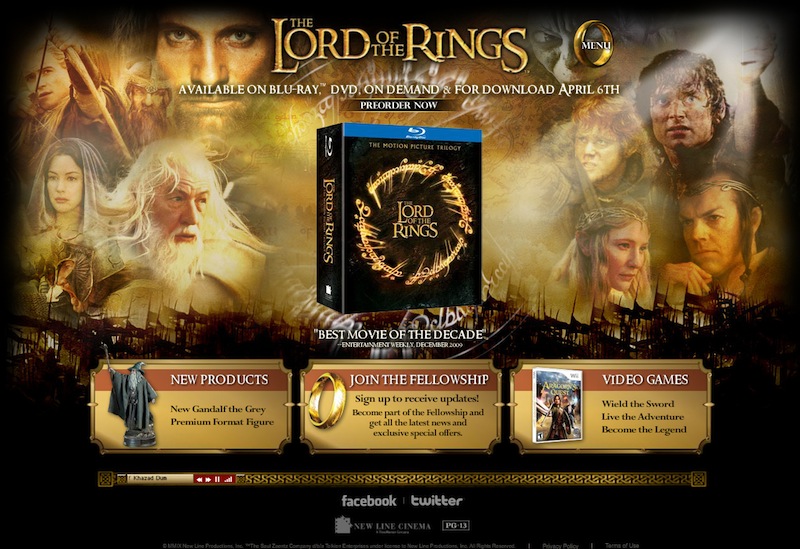 The Official Lord Of The Rings website has undergone a major redesign in anticipation of the upcoming Blu Ray release of the Theatrical Editions of the films, available April 6, 2010.
Subscribers of the Warner Bros. newsletter will have received an official Lord of the Rings newsletter less than an hour ago with an alert to the same.
Much of the site is still in the process of being updated, and while most of the links currently display "Coming soon", some of the newer links are relevant to the Blu Ray release such as "Bly Ray & DVD" and "The Restoration Process".
Visit www.lordoftherings.net to view the newly redesigned website.