Niels writes: I was at the Poolburn Reservoir in the south-island this morning enjoying the scenery where the burning Rohirrim village was shot.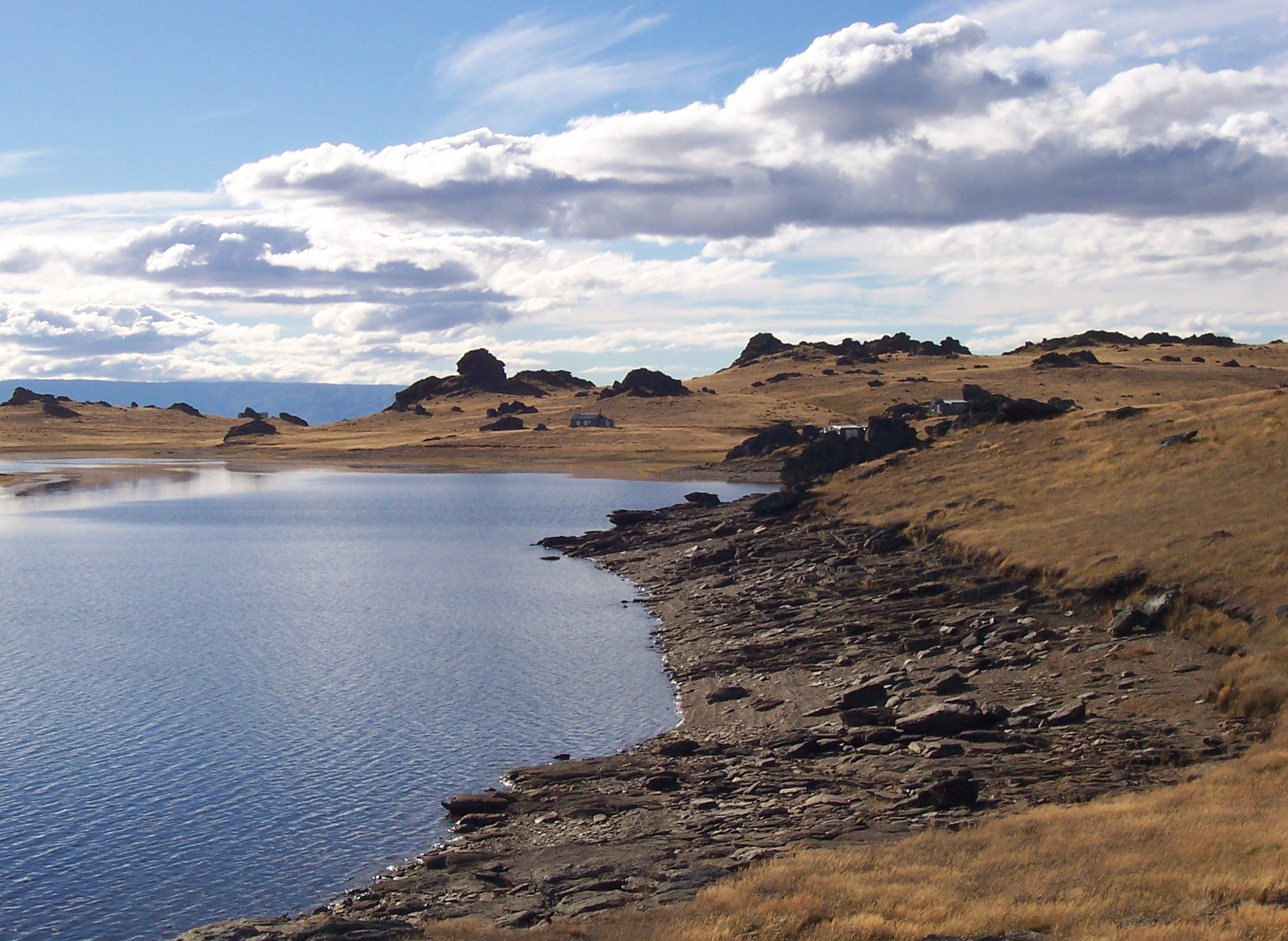 On our way over there through the Ida Valley I already spotted a helicopter, since we've seen loads of them on our trip so far I didn't think anything of it then. But when we were at the Poolburn Reservoir I climbed up on one of the rocks to get a better view of the reservoir below, and the helicopter returned and made a very low pass alongside the reservoir.
It passed right alongside me being on the rocks and when I looked at it I could see it was a helicopter with the big bulky camera ball on it's nose. Just Like the ones used for filming.
Unfortunately I didn't have my camera handy, otherwise I would've made a picture.
Now someone could be making a shot of the region just for a tourist video promoting the region or something like that. But the first thing that came to my mind was something like location scouting. I don't see a direct connection between The Hobbit and this location though, but maybe someone else knows more about this or has also seen it.
I just wanted to let you know, maybe your sources can figure out what was going down out there.