"The Hobbit," has to be cast but that just leaves more time for fans to speculate, guess and suggest regarding the casting of the two-films planned by producer Peter Jackson and director Guillermo del Toro.
There are a few givens. According to the decision makers, as many of the main characters that appear in both Jackson's LOTR trilogy and GDT's Hobbit films will be cast using existing actors from those roles as possible. And while media outlets trying to create news about the film have asked any actor they can find if they will appear, the list of sure crossovers are relatively small.
Ian Holm, approaching 80 years old, has stated that he is too old to play Bilbo because of the physical demands of the role and the required relocation to New Zealand. So the search for the main character is on. Most readers will be familiar with characters like Gandalf that belong to actors such as Ian McKellen so they will not be rehashed here because there is no debate about who will fill the role.
Read inside to find lists of names with links to help fans become familiar with many of the offered suggestions.
Some roles are open to speculation such as Aragorn's role from the LOTR appendices that might be used to flesh out parts of the two-movie set planned for December 2011 and 2012.
While a few suggestions have likely been missed here and there, we present a conglomoration of suggestions from TheOneRing.net's message boards. Check back soon on our "The Pollantir" section of our message boards for some unscientific voting. Please forgive any errors.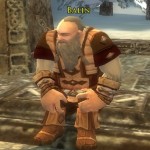 Balin
Brian Blessed
Kenneth Branagh
Brian Cox
Neil Flyn
Dominic Purcell
Angus Macfadyen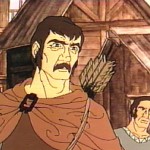 Bard
Richard Armitage
Christian Bale
Gerard Butler
Jim Caviezel
Daniel Craig
Henry Iain Cusick
SirDennisC (message boards)
Jack Davenport
Johnny Depp
Michael Fassbender
Ralph Fiennes
Ioan Gruffudd
Martin Henderson
Hugh Jackman
Doug Jones
Thomas Kretschmann
Daniel Day Lewis
David O'Hara
Gary Oldman
Clive Owen
Adrian Pasdar
Guy Pearce
James Purefoy
Dominic Purcell
Toby Stephens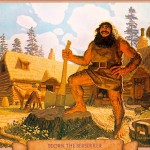 Beorn
Brian Blessed
Russell Crowe
Lawrence Fishburne
Nick Frost
Christopher Guest
Gary Lewis
Liam Neeson
Ron Perlman
Pete Postlethwaite
Geoffrey Rush
Guy Sprung
Ray Stevenson
Bert (Troll)
Tim McInnerny
Ray Winstone
Bifur
Alfred Molina
Hugh Laurie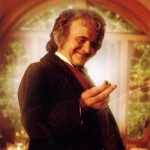 Bilbo Baggins
Liam Aiken
Hugh Bonneville
Martin Freeman
Paul Giamatti
Ryan Gosling
Tom Hollander
Bob Hoskins
Michael Hurst
Eddie Izzard
Toby Jones
Shia Lebouef
William H. Macy
Tobey Maguire
James McAvoy
Sam Neil
Sean Pertwee
Reece Shearsmith
Michael Sheen
David Tennant
Bofur
Mark Hamill
Bombur
Jack Black
Jorge Garcia
Paul Giamatti
Richard Griffiths
Jonah Hill
Oliver Platt
Dain
James Cosmo
Timothy Spall
Ray Winstone
Dori
Dara O'Briain
Tom Waits
Drogo
Robbie Coltraine

Dwalin
Brenden Gleeson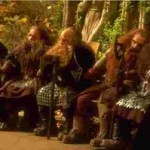 Dwarves (general)
Jack Black
Bill Baily
Robbie Coltraine
Brian Cox
Russell Crowe
Warwick Davis
Nick Frost
Stephen Fry
Phillip Seymour Hoffman
Derek Jacobi
Ken Jenkins
Angus Macfadyen
Alfred Molina
Ron Perlman
Jonathan Pryce
Geoffrey Rush
Timothy Spall
Ethan Suplee
David Tennant
Jhonny Vegas

Fili
Nick Frost
Gloin
Billy Connelly
John Rhys-Davies
Nicholas Lyndhurst
Goblin King / Great Goblin
Doug Jones
Tyler Mane
Ron Perlman
Kili
Kelsey Grammar
Simon Peg
Necromancer
James Woods
Nori
Phil Jupitus
Kevin McNally
Oin
Stephen Fry
Kevin McNally
David Jason
Primula
Zooey Deschanel
Master / Lord of Laketown
Russell Crowe
Dustin Hoffman
Anthony Hopkins
Alan Rickman
Geoffrey Rush
Stanley Tucci
Radagast
Richard E Grant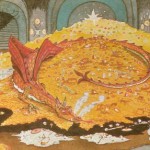 Smaug (voice)
Clancy Brown
James Caan
George Clooney
Brian Cox
Marton Csokas
Tim Curry
Vin Diesel
Sam Elliott
Jonathan Freeman
Morgan Freeman
Bruno Ganz
Terry Gilliam
Mark Hamill
Djimon Hounsou
Anthony HopkinsJohn Hurt
Jeremy Irons
Jason Isaacs
Tommy Lee Jones
Ben Kingsley
Robert Lindsay
Meat Loaf
Ulrich Matthes
Alfred Molina
John Noble
Peter O'Toole
Edward James Elmos
Leslie Phillips
Wayne Pygram
Alan Rickman
Geoffrey Rush
Rodrigo Santoro
Andy Serkis
Martin Shaw
Stellan Skarsgard
Patrick Stewart
Kathleen Turner
Nicol Williamson
Michael Wincott
Spiders of Mirkwood
Cindy Lauper
Fran Drescher
Thorin Oakenshield
Brian Blessed
Jim Carter
Billy Connelly
Brian Cox
Kenneth Cranham
Brenden Gleeson
Alfred Molina
Ron Perlman
David Hyde Pierce
Geoffrey Rush
Patrick Stewart
Tom Wilkenson
Ray Winstone
Tom (Troll)
Rowan Atkinson
Jason Statham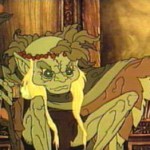 Thranduil
Richard Armitage
Paul Bettany
David Bowie
Timothy Dalton
James Duvall
Ralph Fiennes
William Fichtner
Luke Goss
Rhys Ifans
Jason Isaacs
Guy Pearce
Zachary Quinto
Patrick Stewart
William (Troll)
Vinnie Jones