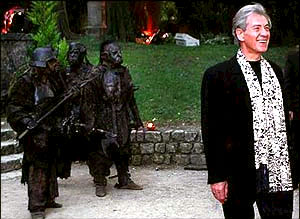 It is that time again – time for Ringer Diedye's Flashback feature on TheOneRing.net! This week's flashback details the events that took place in the Tolkien universe between August 23rd and August 30th. This is a weekly feature that Diedye posts in the forum, so if there is ever a time we don't post it on the homepage of TORn, make sure to check the Main board in our forums. Click on the link below to transported in time!
August 23 to August 30
1952
August 29 – In response to a letter from Rayner Unwin expressing his interest in The Silmarillion and Tolkien's other ongoing works, the professor updates him on the status of his writing and reveals his latest dictating project, which he is quite proud of…
Letter #134:
I am at last turning to my own affairs. The situation is this: I am anxious to publish
The Lord of the Rings
as soon as possible. I believe it to be a great (though not flawless) work. Let other things follow as they may. But as the expense of typing proved prohibitive, I had to do it all myself, and there is only one (more or less) fair copy in existence. I dare not consign that to the post, and in any case I am now going to devote some days to correcting it finally. […]
I have recently made some tape-recordings of pans of the Hobbit and The Lord (notably the Gollum-passages and some pieces of 'Elvish') and was much surprised to discover their effectiveness as recitations, and (if I may say so) my own effectiveness as a narrator, I do a very pretty Gollum and Treebeard. Could not the BBC be interested? The tape-reel is in the possession of George Sayer (English Master at Malvern) and I am sure he would forward it for your or anyone else's trial. It was unrehearsed and impromptu and could be improved.
1954
August 26 – Rayner Unwin sends a congratulatory letter to Tolkien on the publication of FOTR, which is already garnering requests for repeat orders and inquiries about the other two installments. "The reviews (with the honourable exception of C.S. Lewis's magnificent essay in Time and Tide) have been equivocal but on the whole seem to have served their purpose by exciting curiosity about the book…" and with luck, Allen & Unwin will publish TTT in November. (HarperCollins archive)
1957
August 29 – Tolkien is informed by Rayer Unwin that he has won the International Fantasy Award and that an invitation is being sent for him to attend a luncheon on September 10th, at which time he will be presented with the award, which, he is informed, is in the shape of a rocket incorporating a Ronson lighter.
1958
c. August 30 – While staying with C.S. ("Jack") Lewis and his wife Joy and brother Warren in Oxford, George Sayer spends this evening with Jack, Tolkien and R.E. Havard at Studley Priory, Lewis's favourite country hotel. While Jack is paying the dinner bill, Sayer engages Tolkien in conversation…
… we talked a little about his health. Tolkien was gloomy about the terrible strains and anxieties Jack was suffering: Warren's drunkenness, two rather difficult boys, and 'a strange marriage' to 'a sick and domineering woman'. It turned out that what worried him most was that she was a divorcee. He did not accept my argument that she could not have been divorced, since as a Christian she had never been married. However, the reappearance of Jack forestalled a discussion of this question.
(Jack: A Life of C.S. Lewis, 2nd edition, by George Sayer)
1965
August 24 – Tolkien sends the revised and corrected Hobbit text to Rayner Unwin with a letter…
I have (I hope) resisted the inclination to 'improve' The Hobbit – except for removing the 'author-to-reader' asides, in some places: very irritating to intelligent children (as some have said). There are some corrections due to the actual errors and discrepancies in the tale itself; some that try to make things clearer. But since in order to spot these things – including printer's errors that still survive! – one has to read the whole with line-to-line care, it seemed to me a pity not to get rid of a few happy-go-lucky passages that are quite out of joint. The Hobbit is taken as a prologue to The [Lord of the Rings] and though no one expects consistency between the two to be exact, it is a pity that some passages in The [Hobbit] should be completely impossible in The [Lord of the Rings]. I hope you will agree, for instance, that the alterations in Ch. II provide that the journey as far as the first troll-adventure though suitably rapid and understated now could be a quick glance at the same country that is described in the long work.
(HarperCollins archive)
1966
August 29 – Replying to a letter from Donald Swann, Tolkien reveals that neither he nor his wife are very well, health-wise. Both are arthritic, and he is "supposed to be wearing a kind of rubber dog collar", but rarely does so. They hope to take a cruise on September 15th that will take them from Southampton to as far as the Aegean Sea.
1968
August 28 – William "Billy" Boyd, who played Pippin in Peter Jackson's LOTR trilogy, is born on this day in Glasgow, Scotland.
1971
August 26 – Kenneth Sisam, Assistant Secretary and Secretary to the Delegates of Oxford University Press who worked on the Oxford English Dictionary and was Tolkien's tutor, dies.
1999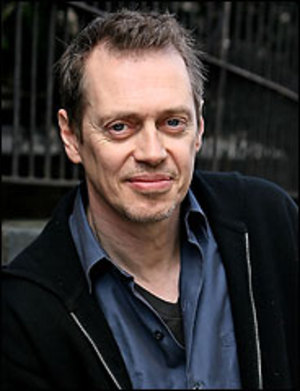 August 28 – Rumor has it that WETA is using Steve Buscemi as a model for the CGI-animated Gollum.
August 30 – AICN's Harry Knowles reports that Sean Bean is in negotiations to take on the role of Boromir, which, considering the actor's personal preferred role was that of Aragorn, is not a bad second choice.
–> Michael Deluca shoots down the rumor that Steve Buscemi is Gollum: "Nope, he's some unknown Brit", as well as Ben Affleck's involvement with LOTR and Peter Woodthorpe being considered for Ghan-buri Ghan.
2000
August 24 – The September issue of Cine Live magazine reveals Viggo Mortensen in all his Aragorn glory…
August 30 – A TORn spy sends along pics of the Isengard set… and there's that spiky wheel again!
2001
August 25 – Sir Ian McKellen discusses his trip to Cannes to promote LOTR in the latest installment of his Grey Book, with some insight on what goes on the film festival, such as film deals, press junkets, reporters' foot-in-mouth-diseased questions, and how one's sanity is tested after hours and even days of the "same ol', same ol" questions. He also expresses what it was like to see the first completed footage from the LOTRtrilogy and provides a couple of pics of himself and the cast at Cannes: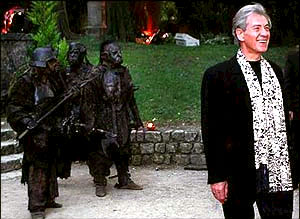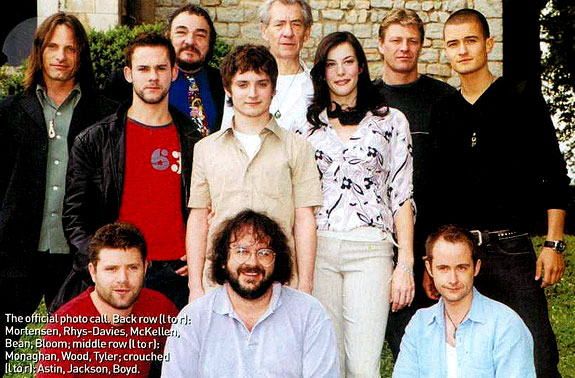 August 25 – The official poster makes its first appearance on the film trilogy's official site…
2002
August 28 – The popular cartoon Hi and Lois gets Hobbitized…
2004
August 23-29 – Variety bestows its "Showman of the Year" award to Bob Shaye and Michael Lynne of New Line Cinema…
August 26-27-28 – LOTR gets no respect from Get Fuzzy's Bucky the cat…
August 28 – In his latest E-post, Sir Ian McKellen shows off his Elvish "Nine" and explains why Gandalf the White's beard is shorter than the Grey's.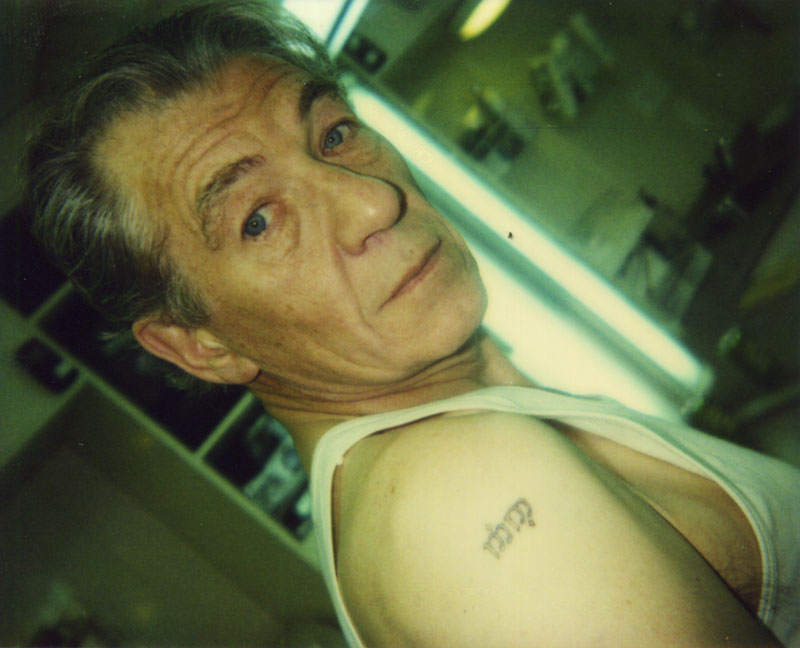 All info has been collected from Hammond & Scull's "J.R.R. Tolkien Companion & Guide"; "The Letters of J.R.R. Tolkien", TORn and various sites on the web.