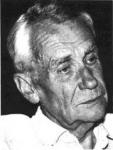 A special thanks to TORn board member Voronwë_the_Faithful for posting this in the TORn forums concerning the Tolkien vs. New Line/MGM lawsuit:
…The court's website now shows that a trial date has been set, for October 19, 2009. It is scheduled to be a jury trial, with a 15-20 day time estimate. The court also scheduled two more status conferences, for December 8, 2008 and October 9, 2009.
I should caution that it is very common for trial dates to get continued, so there is no guarantee at all that the trial will happen then, even if the case does not settle for then. And there will be a lot more legal manuevering between now and then.
Join in the discussion in our message boards! [TORn Forum]