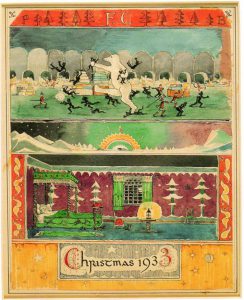 Once again, it's time for the staff of TheOneRing.net to share our picks for the perfect Tolkien-themed gifts*, whether it's for that someone special or you just want to treat yourself!
In addition to all of the gift ideas below, the folks at Loot Crate want to give all of you something special, too: 10% off their Lord of the Rings Limited Edition Trilogy Loot Crates – this deal is exclusively for readers of TheOneRing.net!
Official, licensed Lord of the Rings limited edition crates, based on the film trilogy and curated by Loot Crate, the premiere subscription box service for pop culture fans. Each crate will feature exclusive items. What you get is a surprise until you open it – it's like getting an excellent 111th birthday present from a dear friend who arrives precisely when he means to!
Order a trilogy of crates delivered right to your Hobbit-hole. Use code ONERING10 to receive 10% off all 3 crates.  10% offer good until Dec. 25th, 2018, midnight ET.
Additional details can be found here: https://www.lootcrate.com/crates/lord-of-the-rings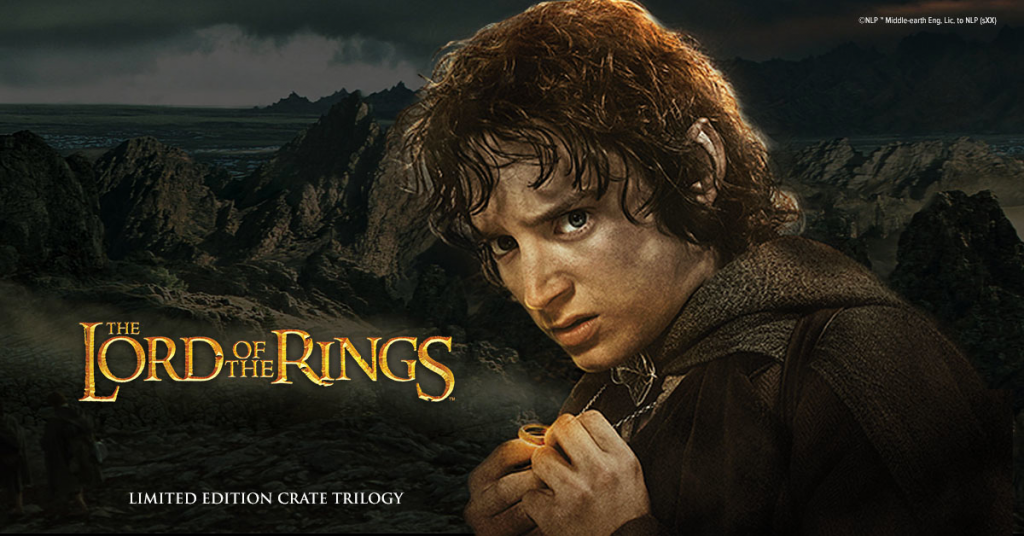 From everyone at TheOneRing.net, we wish you all a safe and peaceful Holiday season.
********************************************************************************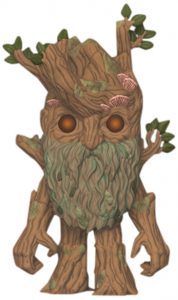 deej recommends: Funko Pop! Treebeard – "I may or may not have a slight addiction to Funko figures, with an emphasis on Lord of the Rings/Hobbit and The Nightmare Before Christmas Pops.  This one might be my favorite. Just remember – once you start collecting these, it's hard to stop!" Click HERE to order
Eowyn Sheildmaiden necklace by Badali Jewelry -"A beautiful piece from the talented artists at Badali; the front of the shield shows 2 intertwined Rohan horses. On the back are her words to the Witch King" '"No living man am I, You look upon a woman'. GORGEOUS!"  Click HERE to order.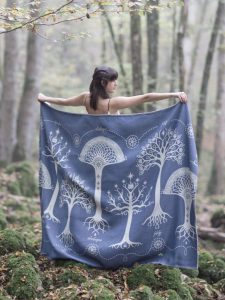 greendragon recommends: Oscha official Middle-Earth inspired clothing collection (click HERE), as well as Oscha baby slings and wovens inspired by the world of Tolkien (click HERE ) -"Because this stuff is so stunning and gorgeous! Also it's organic and ethically made. Support a small business and buy something beautiful!" 
In addition to Oscha, can I suggest Albion Tea Company? It's a small, family business, perfect for the book lover in your life! Right now they have Narnia inspired blends on offer; often they have Middle-earth teas too. Lovely, literature inspired gifts and teas, perfect for a cosy winter afternoon curled up with the Professor. Plus you get to support a small business – win win!" Click HERE to order.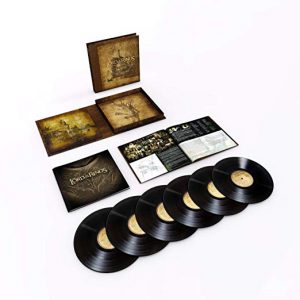 Justin recommends: The Lord of the Rings Trilogy Soundtrack Box Set (Vinyl format); click HERE to order.
'Book Wyrm' enamel pin from Gimme Flair; click HERE to order.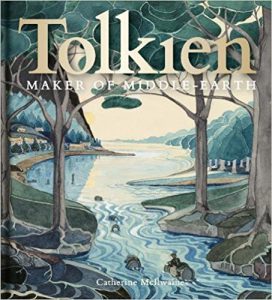 Kristin recommends: Tolkien: Maker of Middle-earth; edited by Catherine McIlwaine, Bodleian Library, 2018 – click HERE to order.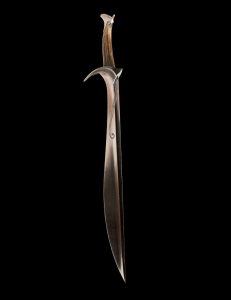 Garfeimao recommends: Orcrist, from Weta Workshop's Master Swordsmith's Collection (limited to only 25!) – click HERE to order.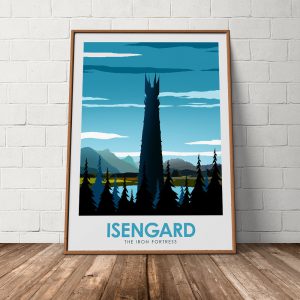 saystine recommends: Isengard print from Etsy – "My recommendation is something for your walls.  I love this Isengard print…they have other locales for sale as well." Click HERE to order.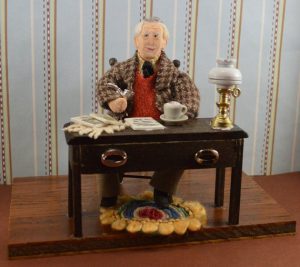 Magpie recommends: "I often recommend 'The Letters of J.R.R. Tolkien' as the *next* book to read once one falls in love with 'The Lord of the Rings'. The format of letters are easy to browse at will and they offer keen insight into Tolkien's creative world building of Middle-earth. The book has an extensive index but getting an additional Kindle copy lets one do a word search of the book. This could be combined nicely with audio CD of J.R.R. and Christopher Tolkien reading selections from 'The Hobbit' and 'The Lord of the Rings'." Click HERE to order.
Also, this J.R.R. Tolkien Miniature Diorama Desk Scene – "This diorama is one of a kind but the artist has done single figures of Tolkien in the past and will take special orders." Click HERE to order.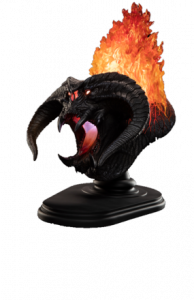 Elessar recommends: The Balrog, Flame of Udun Bust, by Weta Workshop: "Got a chance to see this at Comic-Con and its the coolest bust I've seen Weta do. The light effect along with the new clear resin are awesome." Click HERE to order.
Arwen and Frodo on Asfaloth, by Weta Workshop: "About as elegant a rider piece as you'll ever find and the new clear resin really makes the water and chiffon pop." Click HERE to order.
. *********************************************
*Prices are in U.S. dollars; prices and availability are subject to change.