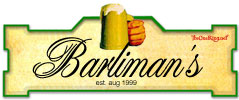 This Saturday (October 21) at 6pm ET, Hall of Fire returns to our chapter-by-chapter read-through and discussion of Fellowship of The Ring.
"I wish it need not have happened in my time."
Frodo Baggins is the new master of Bag End. And, to the enduring curiosity of his fellow-Hobbits, over the next 17 years he proves as "well-preserved" and eccentric — and as much of topic of gossip — as Bilbo ever was.
FoTR Book 1, Chapter 2: The Shadow of the Past
Odd news from the outside world begin to circulate. Most "sensible" Hobbits laugh off the rumours of dark times as mere folk tales, but Frodo's gardener, Samwise, is fascinated. Then, one evening, Gandalf returns bearing terrible news. Biilbo's ring — now in the hands of Frodo — is far more powerful, and perilous, than anyone had guessed. (more…)
Posted in Barliman News, Barlimans, Hall of Fire